Ao, the last Neanderthal , is a French film directed by Jacques Malaterre , released in France on September 29, 2010. It is an adaptation of the novel in 3 volumes by Marc Klapczynski , Ao the old man published by Aubéron .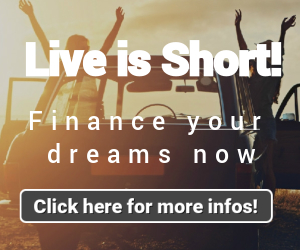 This is Jacques Malaterre's first feature film, which previously produced docu-fictions on Prehistory and the evolution of man , notably The Odyssey of the Species , Homo sapiens and Le Sacre de l man .
Synopsis
For three hundred thousand years Neanderthals have occupied Europe, but their species is disappearing: it has only one representative, Ao. His clan having been destroyed by Homo sapiens , Ao begins to wander, constantly pursued by the vision of his brother Oa and decided to return to his old paternal clan. He is captured by a tribe of hostile Homo sapiens and meets Aki, a Homo sapiens womanprisoner. Both manage to escape and over time, after the distrust and suspicion that the woman had initially felt towards this different man, Ao and Aki begin to know each other and to understand each other. In the end Ao discovers that he is the last of the Neanderthals, but he still has his companion, Aki, with his granddaughter and a new child who announces himself, the fruit of their love.
Distribution
Simon Paul Sutton : Ao (a Neanderthal whose clan has been slain) / Oa (his twin brother)
Aruna Shields : Aki
Craig Morris : Boorh, a member of the Ao / Itkio clan
Vesela Kazakova : Unak
Helmi Dridi : Aguk
Yavor Veselinov : Aka
Ilian Ivanov : Ao (at the age of nine)
Sara Malaterre : Wana / Nea (the daughter of Ao and Aki at the age of four)
Agie : the white bear
Technical sheet
Director: Jacques Malaterre
Scenario: Michel Fessler , Philippe Isard and Jacques Malaterre

According to the work of Marc Klapczynski , Ao, the ancient man

Director of Photography: Sabine Lancelin
Production Designer: Christian Marti
Costume Designer: Jean-Daniel Vuillermoz
Composer: Armand Amar
Assistant Director: Eric Pujol and François Chaillou
Photographer: Patrick Plaize
Production Manager: Jacques Arhex and Frédéric Sauvagnac
Post-production director: Abraham Goldblat
Production Companies: UGC , France 2 Cinema
Distribution Company: France UGC Distribution
Sound engineer: Pierre-Yves Lavoué , Jean-Luc Verdier , Thomas Gauder and Olivier Walczak
Technical Advisor: Marylène Patou-Mathis
Country: France
Filming languages : French and prehistoric languages reinvented
Budget: € 13,000,000
Duration: 84 minutes
Release dates:

 France September 29, 2010
 French-speaking Switzerland September 29, 2010
Film prohibited to less than 10 years (in France ).
Reception
When it came out, Ao, the last Neanderthal received mixed reviews, both from viewers and the professional press. The AlloCiné website offers an average of 2.41 / 5 to the film from 17 notes of French press titles 1 .
The audience shunned the film, as the Box Office in France reached only 234 203 spectators over four weeks 2 , knowing that many cinemas have deprogrammed the film after only two weeks.
Parallels with The Fire War 
Like those of War of fire of Jean-Jacques Annaud , the characters in Ao, the last Neanderthal use languages invented for the film without subtitles. However the voice off translate the thought of the characters and thus facilitate the understanding of the action.
The names of the two main characters imagined by Marc Klapczynski, Ao and Aki, are close to those of the two main characters of The War of Fire , Naoh and Ika.
References
↑ " Press reviews for Ao, the last Neanderthal " , on http://www.allocine.fr (accessed December 7, 2010 ) [ archive ]  [ archive ]
↑ AO the last Neanderthal , grossing over allocine.com . [ archive ]