Austerlitz is a French film directed by Abel Gance released in 1960 .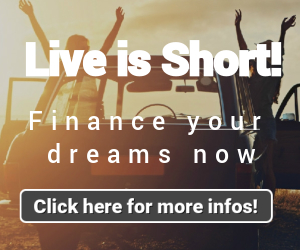 Synopsis
The narrative describes the period of European history, from the signing of the Amiens Peace to the Battle of Austerlitz , the. Are described in particular:
The case of the Duc d'Enghien
The coronation of Napoleon I er
The projects proposed by Robert Fulton
Technical sheet
Title: Austerlitz
Director: Abel Gance
Collaboration with the realization: Roger Richebé
Scenario: Abel Gance , Nelly Kaplan and Roger Richebé
Photography: Henri Alekan , Robert Juillard
Music: Jean Ledrut
Sound: Pierre-Louis Calvet
Sets: Jean Douarinou
Costumes: Ferdinand Junker , Elisabeth Simon , Léon Zay
Makeup: Hagop Arakelian , Igor Keldich
Editing: Leonide Azar , Yvonne Martin , assisted by Kenout Peltier
Assistants-director: Nelly Kaplan , Pierre Lary , Louis Pascal
Photographers: Roger Forster , Raymond Voinquel
Production: Alexander Salkind , Michael Salkind
Production Companies: International Film Production Company (CIPRA), Lyre Films, Galatea Film, Michael Arthur Films, Dubrava Film
Country: France , Italy , Socialist Federal Republic of Yugoslavia , West Germany
Genre: History
Shooting languages: French, Russian, German
Format: Colors ( Eastmancolor ) – 2.35: 1 (Dyaliscope) – mono – 35 mm
Duration: 166 minutes (2:46)
Release date :
Distribution
Pierre Mondy : Napoleon Bonaparte
Jean Marais : Lazare Carnot
Martine Carol : Josephine de Beauharnais
Elvire Popesco : Lætitia Bonaparte
Georges Marchal : Jean Lannes
Vittorio De Sica : Pope Pius VII
Michel Simon : Alboise (from Pontoise , Seine-et-Oise )
Rossano Brazzi : Lucien Bonaparte
Claudia Cardinale : Pauline Bonaparte
Leslie Caron : Elizabeth The Michaud of Arçon de Vaudey
Ettore Manni : Murat
Jack Palance : General Franz von Weyrother
Daniela Rocca : Caroline Bonaparte
Orson Welles : Robert Fulton
Nelly Kaplan : Mrs Recamier
Jean-Louis Trintignant : Ségur son
Lucien Raimbourg : Joseph Fouché
Rowland Bartrop : Horatio Nelson
Anna Moffo : The Grassini
Janez Vrhovec : François I er , Emperor of Austria
Guy Haurey : Friant
Jean Mercury : Talleyrand
Anna Maria Ferrero : Elisa Bonaparte
Anthony Stuart : William Pitt
Maurice Teynac : Schulmeister
Henri Vidon : Fox
Jacques Castelot : Cambaceres
Guy Delorme : General Exelmans
Louis Eymond : Lebrun
Jean-Louis Horbette : Constant , the valet of Napoleon
Pierre Tabard : General Andrault, Count of Langeron
Claude Carliez : Margaron
Polycarp Pavloff : Kutuzov
Jean-François Rémi : Duroc
Jean-Marc Bory : Soult
Georges Demas : Daumesnil
André Randall : Whitworth
André Certes : Berthier
Antoine Baud : Bernadotte
Jean Berger : Hedouville
Raoul Billerey : Savary
Jean-Louis Richard : Alexander 1 st , Czar of Russia
Pierre Marteville : Joseph Bonaparte
Pierre Peloux : Daru
Davout of Auerstaedt : Louis Nicolas Davout
Claude Conty : Dolgorukov
Henri Cote
Henri-Jacques Huet
André Oumansky
Dominique Zardi
Robert Lepagès
Sophie Daria
Hugues Wanner
Fernand Fabre
Jean Degrave
José Squinquel
Around the film
The film was shot in the Socialist Federal Republic of Yugoslavia : a studio was set up in Belgrade's largest exhibition hall , and battle scenes were supported by the Yugoslav army.
In line with Abel Gance's Pharaonic Napoleonic project , Austerlitz can be considered as the third of the six components initially envisaged. The film evokes primarily the causes of the confrontation during the 1 st part, and the battle itself. It begins shortly before the Consulate for life (1802) through the coronation of the Emperor, a year exactly before.
From a huge budget that bankrupted the production company that accepted it, the film only had 335,000 viewers in 42 weeks.