Ceddo is a Franco – Senegalese film written and directed by Ousmane Sembène , released in 1977 1 .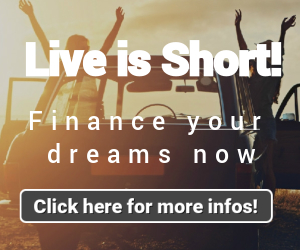 Ceddo is a key film in the work of filmmaker Ousmane Sembène . This film in costume tells an important episode in the history of West Africa . He signs the refusal of a cinema of misery 2 . It is a political film that shows the popular resistance to religious oppression. The film was censored in Senegal between 1979 and 1984 by President Léopold Sédar Senghor under the pretext that Ceddo only takes one d 3 , 4 .
Synopsis
At the end of the xvii th century , the Islam and Christianity penetrate in Africa, the slave trade is devastating. All means are good for filling churches and mosques. The Ceddo trying to preserve traditional African culture against the onslaught of Islam . When King Demba goes to war with the Muslims, a Ceddo kidnaps his daughter, Princess Dior Yacine, to protest the forced conversion to Islam. In trying to deliver it, the heirs to the throne are killed, the king is murdered, but finally the kidnappers are defeated and all the villagers converted by force.
Technical sheet
Title: Ceddo
Director: Ousmane Sembène
Scenario: Ousmane Sembene
Photography: Georges Caristan
Sound: El Hadj M'Bow
Editing: Florence Eymon
Music: Manu Dibango
Country of origin: Senegal / France
Production:
Language: French and Wolof
Format: Color – Mono – 35 mm
Duration: 120 minutes
Release date: 1977
Distribution
Tabata Ndiaye : Princess Dior
Mustapha Yade : Madir Fatim Fall
Ismaila Diagne : the kidnapper
Matoura Dia : the king
Omar Gueye : Jaraaf
Mamadou Dioumé : Prince Biram
Nar Modou : Saxewar
Ousmane Camara : Diogomay
Ousmane Sembene : a Ceddo named Ibrahima
Notes and references
↑ " Ceddo (1977) – Full cast and crew "  [ archive ] , on IMDb (accessed May 27, 2013 )
↑ vince_jamal (at) hotmail (dot) com / Section _Raphik / the Esserres, " Ceddo "  [ archive ] (accessed 27 May 2013 )
↑ " Ceddo – Review and opinion by Les Inrocks "  [ archive ] (accessed May 27, 2013 )
↑ "Do you know the cinema? ", The World Special Occasion Games , 2011, page 55.