Chouans! is a French film directed by Philippe de Broca , released in 1988 .
Synopsis
The story of a noble and enlightened family, that of the Count Savinien de Kerfadec ( Philippe Noiret ), during the great Chouan revolts in the Vendée and Breton countryside. The story of his three children, torn between the revolutionary spirit and the epic resistance of the whites against the rise of the Republic. On the one hand, there is Tarquin ( Lambert Wilson ), a fierce republican whom Kerfadec collected at the age of ten, on the other, Aurèle ( Stéphane Freiss ), legitimate son of the Count whose defense of the monarchy became the battle horse. Finding a pretext during these revolts, they will tear in truth for the love of the beautiful Céline ( Sophie Marceau), a young woman collected in the cradle by Kerfadec and brought up at the same time as them.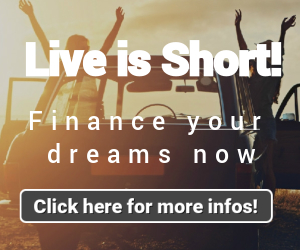 Technical sheet
Director: Philippe de Broca
Scenario: Philippe de Broca and Daniel Boulanger
Adaptation: Jérôme Tonnerre
Artistic direction: Jacques Bufnoir
Sets: Tony Egry
Costumes: Yvonne Sassinot from Nesle
Photography: Bernard Zitzermann
Sound: Joel Beldent , Jean-Charles Ruault , Jacques Thomas-Gerard
Editing: Henri Lanoë
Music: Georges Delerue
Associate production company: Ariel Zeitoun
Executive production: Maurice Illouz and Daniel Deschamps
Production Companies: A2 Films , Canal + , Partner's Productions
Distribution Company: UGC
Country of origin: France
Original language: French
Filming locations: Belle-Ile-en-Mer ( Morbihan ), Fort-la-Latte ( Côtes-d'Armor ), Locronan ( Finistère ), Largoët Fortress ( Morbihan ), Royaumont Abbey ( Val-d'Oise ) , Castle of Villeneuve-Jacquelot ( Quistinic , Morbihan )[réf. necessary] Baden (Morbihan)
Format: color ( Eastmancolor ) – 35mm – 2,35: 1 ( Panavision ) – Stereo sound
Genre : Historical Movie
Duration: 145 min (cinema version) / 4 x 52 min (4-part TV movie version)
Date of release in theaters: France : 
Release date on DVD: October 2007 , Canal Studio
Distribution
Unless otherwise stated or supplemented, the information mentioned in this section can be confirmed by the IMDb database .
Philippe Noiret : Count Savinien of Kerfadec
Vincent Schmitt : Loïc
Raoul Billerey : Grospierre
Claudine Delvaux : Jeanne
Jean Paredes : The Chaplain
Sophie Marceau : Céline
Lambert Wilson : Tarquin Larmor
Stéphane Freiss : Aurèle de Kerfadec
Roger Dumas : Bouchard
Isabelle Gélinas : Viviane
Vincent de Bouard : Yvon
Jacques Jouanneau : Blaise
Maxime Leroux : the refractory priest
Luc-Antoine Diquéro : Sergeant Pierrot
Jean-Pierre Cassel : Baron Tiffauges
Charlotte de Turckheim : Marquise Olympe de Saint-Gildas
Jacqueline Doyen : the abbess, Adélaïde de Kerfadec, sister of the Count
Jacques Herlin : the Marquis de Saint-Gildas
Jean Zaluski : Louis XVI
Jean-Michel Treussard