Diane de Poitiers (original title: Diane ) is an American film directed by David Miller , released in 1956 .
Synopsis
At the court of Francis I st , the Comtesse Diane Breze comes to defend the head of her husband on suspicion of plotting against the king. She finally obtained her pardon by accepting to take charge of the education of Prince Henry, whose gross mores the king deplores; the young man is only interested in hunting, dogs and horses. Meanwhile, François I erarranged the marriage of the prince with the young Catherine de Medici. Nevertheless, before this one reaches the court of France, Diane and Henri are already united by a passionate affair. From the outset, Catherine de Medici hated her rival. But must endure his constant presence with the prince, even when the latter, under the name of Henry II, accedes to the throne after the death of his father and his older brother. Victim of an accident during a tournament, Henri dies on July 10, 1559. The power goes to Catherine de Medici. From then on, Diane's fate is also in her hands …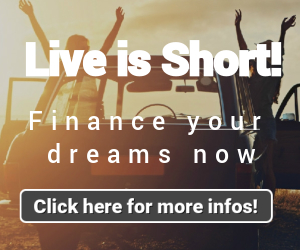 Technical sheet
Title: Diane de Poitiers
Original title: Diane
Director: David Miller
Scenario: Christopher Isherwood after a story by John Erskine
Production: Edwin H. Knopf
Production company: Metro-Goldwyn-Mayer
Music: Miklós Rózsa
Photography: Robert Planck
Editing: John McSweeney Jr.
Artistic direction: Cedric Gibbons and Hans Peters
Set decorator: Henry Grace and Edwin B. Willis
Costumes: Walter Plunkett
Distribution Company: Metro-Goldwyn-Mayer
Language: English
Country of origin: United States
Format: Color Eastmancolor – Sound: Mono (optical prints) | 4-Track Stereo (Western Electric Sound System)
Genre: Historical film in cinemascope
Duration: 110 minutes
Release date: United States  
Distribution
Lana Turner ( VF : Jacqueline Porel ) : Countess Diane of Poitiers
Pedro Armendáriz ( VF : Jean Davy ) : King François I st
Roger Moore ( VF : Jean-Louis Jemma ) : King Henry II
Marisa Pavan : Catherine of Medici
Torin Thatcher ( VF : Louis Arbessier ) : Count de Brézé
Sir Cedric Hardwicke ( VF : Jean Brochard ) : Ruggieri
Henry Daniell : Count Albert de Gondi
Taina Elg ( VF : Joelle Janin ) : Alyas
Ronald Green ( VF : Michel Roux ) : The Dauphin
Sean McClory ( VF : Albert Augier ) : The Earl of Montgomery
John Lupton : Regnault
Paul Cavanagh : Lord Bonnivet
Melville Cooper : the doctor
Ian Wolfe : Lord Tremouille
Michael Ansara ( VF : Roger Rudel ) : Count Ridolfi
Percy Helton ( VF : Eddy Rasimi ) : Triboulet
Basil Ruysdael ( VF : Jacques Berlioz ) : The Chamberlain
Uncredited Actors:
Peter Brocco : the painter of the court
Peter Hansen : the second doctor of the court
Stuart Whitman : A Vassal of Henry II
Around the film
Diane de Poitiers is Lana Turner's latest film for Metro-Goldwyn-Mayer
The entire film was shot in France, on the same premises of the facts 1 .
Notes and references
↑ World Dictionary of Films – Edited by Bernard Rapp and Jean-Claude Lamy – Larousse – 2005 ( ISBN  2-03-505544-X ) , p233.