Flyboys or The flight Lafayette (Quebec) is a war film American of Tony Bill released in 2006 . The film, whose story takes place during the First World War , is based on an original screenplay by Phil Sears and Blake Evans (himself taken from an authentic page of this war), and was shot in the United Kingdom. United , in the spring of 2005 .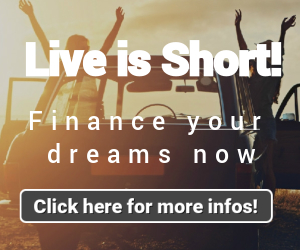 This is a more recent adaptation of William A. Wellman's The War ( Lafayette Escadrille ), which was released in 1958 .
Synopsis
In 1916 , when the United States had not yet officially entered the war, the young Blaine Rawlings and some of his fellow Americans volunteered to fight against Germany by integrating the military aviation of the French army ( The air force did not exist yet).
Commanded by Captain Thénault, these pilots will form the La Fayette squadron .
Technical sheet
French title: Flyboys
Quebec title: The Lafayette Escadrille
Original title: Flyboys
Director: Tony Bill
Scenario: David S. Ward
Photography: Henry Braham
Music: Trevor Rabin
Editing: Chris Blunden and Ron Rosen
Producer: Dean Devlin and Marc Frydman
Format: 16/9
Duration: 139 minutes
Release date : .
Distribution
James Franco (VF: Philippe Valmont and VQ: Martin Watier ) : Blaine Rawlings (role based on Frank Luke )
Jean Reno (VF: himself and VQ: Guy Nadon ) : Captain Thénault (role based on Lieutenant Colonel Georges Thenault )
Augustin Legrand : Lieutenant Giroux
Martin Henderson (VF: Damien Boisseau and VQ: Daniel Picard ) : Reed Cassidy (role based on Raoul Gervais Lufbery )
Jennifer Decker : Lucienne
David Ellison (VF: Axel Kiener and VQ: Marc-André Bélanger ) : Eddie Beagle
Tyler Labine (VQ: Patrice Dubois ) : Briggs Lowry
Philip Winchester : William Jensen
Abdul Salis  (in) Eugene Skinner (role based on Eugene Jacques Bullard )
Keith McErlean : Vernon Toddman
Tim Pigott-Smith : Mr. Lowry
Michael Jibson (VF: Alexandre Gillet and VQ: Daniel Roy ) : Lyle Porter
Christien Anholt (VQ: Tristan Harvey ) : Higgins
Source : RS Dubbing – VF
Distinctions
Saturn Awards – 2007 Academy of Science Fiction, Fantasy & Horror Films (Issue 33)

Nomination in the Best Action / Adventure / Thriller category for Tony Bill
Nomination in the Best Music category for Trevor Rabin
Nomination in the category Best Costumes Nic Ede