Fort Saganne is a French film by Alain Corneau released in 1984 based on the novel Fort Saganne of Gardel dating from 1980 .
Synopsis
Shortly before the First World War , an officer of peasant origin effectively fought the rebellious tribes of the Sahara . In spite of his qualities of courage and self-denial, he is considered a parvenu by the "good society" who despises and rejects him. He is sent to Paris to support the requests for reinforcements, but the European conflict will change everything.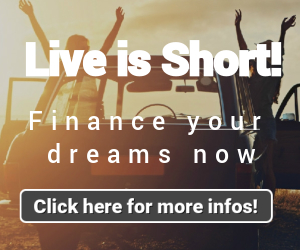 Technical sheet
Director: Alain Corneau
Scenario: Alain Corneau , Henri de Turenne and Louis Gardel based on his novel
Director of Photography: Bruno Nuytten
Sets: Veniero Colasanti
Costumes: Veniero Colasanti, Rosine Delamare , Corinne Jorry
Poster: Philippe Lemoine
Assistant directors: Alain Centonze, Olivier Horlait
Production managers: Georges Casati, Bernard Lorain
Realtors: Alain Artur , Bruno François-Boucher , Patrick Meunier
Production: Samuel Bronston , Albina du Boisrouvray
Release date : 
Music: Philippe Sarde , performed by the London Symphony Orchestra , under the direction of Carlo Savina ; soundtrack of the film on disc Milan REF: LC 8126 A Lux 238
Duration: 180 minutes
Distribution
Gérard Depardieu : Charles Saganne
Philippe Noiret : Dubreuilh
Catherine Deneuve : Louise
Sophie Marceau : Madeleine
Michel Duchaussoy : Baculard
Jean-Laurent Cochet : Bertozza
Robin Renucci : Hazan
Jean-Louis Richard : Flammarin
Roger Dumas : Vulpi
Hippolyte Girardot : Courette
Sophie Grimaldi : Madeleine's mother
Florent Pagny : Lucien Saganne
Said Amadis : Amajar
Salah Teskouk : Embarek
Around the film
It was, at the time, the most expensive film of French cinema. A real fort was built on the Chinguetti trail for filming purposes.
Distinctions
1985 : Caesar of the cinema

Caesar nomination for best actor for Gérard Depardieu
Cesar nomination for the best photography for Bruno Nuytten
Caesar nomination for the best costumes for Rosine Delamare and Corinne Jorry
Caesar nomination for best sound for Pierre Gamet , Jean-Paul Loublier and Claude Villand