The Free Slave ( Band of Angels ) is an American film directed by Raoul Walsh , released on.
Synopsis
Amantha Starr (Yvonne De Carlo) is the extremely spoiled daughter of a Kentucky plantation owner . Unfortunately the death of the latter brings to light a dreadful secret: Amantha did not know that his mother had been one of his father's black slaves. Legally she is now only a property like any other and she is taken by a slave trader from New Orleans to be sold. On the boat that goes down the river, he tells her bluntly his intention to sleep with her, but he gives it up when she tries to hang herself: it is a young beautiful and cultivated woman, that one would take for a white, it is too valuable for him to lose.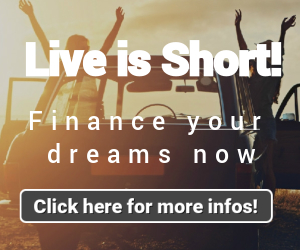 Amantha is auctioned off and is ruthlessly inspected by a potential buyer, a rude character. She is saved from further humiliation by Hamish Bond (Clark Gable), who outbid and buys at an exorbitant price. Expecting the worst, Amantha is quite surprised that her new owner treats her as a lady and not a slave. In the property of her master in the city, she meets the main slaves he owns, his servant Michele (Carolle Drake) and his favorite slave Rau-Ru (Sidney Poitier), with a contrasting character. He is indeed grateful for the kindness of Hamish, the education he has given him and the confidence he puts in him, but he can never forget his social status.
Time passes and Amantha and Hamish fall in love with each other. To complicate matters further, Hamish hides the terrible secret of a past thing that disturbs his conscience.
Finally the civil war breaks out and New Orleans falls into the hands of the Union , the head of Hamish is put on price. He and Amantha escaped with the help of Rau-Ru, who had fled and joined the Union Army.
Technical sheet
Original title: Band of Angels
French title: L'Esclave libre
Director: Raoul Walsh
Scenario: John Twist , Ivan Goff , Ben Roberts , from the novel Band of Angels of Robert Penn Warren
Artistic direction: Franz Bachelin
Sets: William Wallace
Costumes: Marjorie Best
Photography: Lucien Ballard
Sound: Francis Stahl
Editing: Folmar Blangsted
Music: Max Steiner
Production and Distribution Company: Warner Bros. Pictures
Country of origin: United States
Language: English
Format: Colors (Warnercolor) – 35mm – 1.85: 1 – Sound: Mono (RCA Sound Recording) VistaVision
Genre: Adventure Movie
Duration: 125 minutes
Release dates: United States :  ; France : 
Distribution
Clark Gable ( VF : Raymond Loyer ) : Hamish Bond
Yvonne De Carlo (VF: Mony Dalmes ) : Amantha Starr
Sidney Poitier (VF: René Arrieu ) : Rau-Ru
Efrem Zimbalist Jr. (VF: Jacques Thebault ) : Ethan Sears
Patric Knowles (VF: Jean-Henri Chambois ) : Charles De Marigny
Torin Thatcher (VF: Pierre Morin ) : Captain Canavan
Rex Reason (VF: Michel Gudin ) : Seth Parton
Andrea King (VF: Nadine Alari ) : Miss Idell
Ray Teal (VF: Jean Brochard ) : Calloway
Russell Evans : Jimmee, butler of Bond
Carolle Drake (VF: Thérèse Rigaut ) : Michelle
Raymond Bailey (VF: Émile Duard ) : Stuart, landowner
Tommie Moore : Dollie, Bond's maid
Larry J. Blake (VF: Roger Rudel ) : Auctioneer (uncredited)
Marshall Bradford (VF: Jacques Berlioz ) : General Butler (uncredited)
Zelda Cleaver (VF: Mona Dol ) : Sukie (uncredited)
William Schallert (VF: Claude Peran ) : Union Lieutenant (uncredited)
Juanita Moore (F: Jacqueline Ferrière ) : Budge, calloway maid (uncredited)
Ann Doran : M me Morton (uncredited)
Maurice Marsac (VF: Gérard Férat) : A participant in the auction (uncredited)
Jim Hayward : Sheriff (uncredited)
William Forrest (VF: Richard Francoeur ) : Aaron Star (uncredited)
Roy Barcroft (VF: Jean Clarieux ) : Gillespie, supervisor of Aaron (uncredited)
Carl Harbaugh : sailor (uncredited)
Bob Steele : Union soldier (uncredited)
Dan White : merchant (uncredited)