Jean de La Fontaine, the challenge is a French film directed by Daniel Vigne , released in 2007 .
Synopsis
September 5, 1661 : Fouquet , the powerful minister of the king, is arrested by order of Jean-Baptiste Colbert ; the young Louis XIV becomes sole master of the kingdom. While the other artists rush to the service of the divine right monarch, only one of them rises to affirm his support for the deposed superintendent: the artist Jean de La Fontaine . Colbert swore to bend the rebel who places art above the king.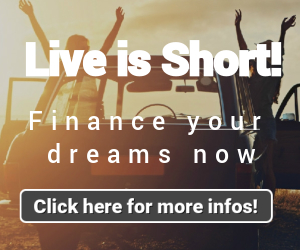 Even in misery, La Fontaine will never give up his beliefs. He resists, amuses himself, observes, writes fables, murderous pamphlets against a despotic regime in full decadence.
Technical sheet
Title: Jean de La Fontaine, the challenge
Director: Daniel Vigne
Scenario: Jacques Forgeas
Production: Fabienne Servan-Schreiber
Music: Michel Portal
Photography: Flore Thulliez
Editing: Thierry Simonnet
Sets: Régis Nicolino
Costumes: Florence Sadaune
Country of origin: France
Format: Colors – 35 mm
Genre: Historical – Biographical
Duration: 100 minutes
Release date : 
DVD release date: 
Distribution
Lorànt Deutsch : Jean de La Fontaine
Philippe Torreton : Jean-Baptiste Colbert
Sara Forestier : Perrette
Jean-Claude Dreyfus : Monsieur de Châteauneuf
Élodie Navarre : the Duchess of Bouillon
Julien Courbey : Molière
Jocelyn Quivrin : Louis XIV
Daniel Duval : Terron
Armelle : M lle Léotot
Jean-Pierre Malo : Jannart
Sylviane Goudal : The Rake
Romain Rondeau : Jean Racine
Mélanie Maudran : Marguerite Hessein of Sablière
Jean-Paul Farré : Claude Barbin
Jérémie Lippmann : Valère
Mathieu Bisson : Boileau
Fabienne Babe : The Duchess of Orleans
Virginie Desarnauts : Madame de Sevigne
Emmanuelle Galabru : M me La Fontaine
Jean-François Perrier : Chapelain
Christel Wallois : the Marquise de La Geunita
Nicky Naude : Nicolas Fouquet
Chick Ortega : A poacher
Dominique Besnehard : The clothing merchant
Reviews
Commeaucinema.com Link  [ archive ]