La Fayette is a French film by Jean Dréville , released in 1962 .
Synopsis
In 1776 the young Marquis de La Fayette married the daughter of the Duke of Ayen, Adrienne. Sensitive to the uprising of the colonists of the United States, La Fayette meets in Paris, Silas Deane , sent by the Congress of Insurgents, then Benjamin Franklin himself. Won their cause, he leaves the royal army and leaves to fight in America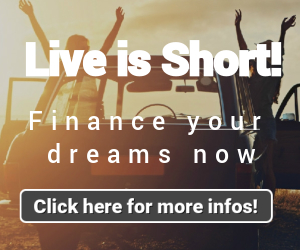 Technical sheet
Title: La Fayette
Director: Jean Dréville
Scenario (original): Suzanne Arduini
Adaptation: Jean-Bernard Luc , Suzanne Arduini, Francois Ponthier , Jean Dréville and Maurice Jacquin
Dialogues: Jean-Bernard Luc
Photography: Roger Hubert and Claude Renoir in 70m / m Eastmanclor
Plateau Photographer: Léo Mirkine
Sound: Norbert Gernolle
Music: Stève Laurent and Pierre Duclos
Editing: René Le Hénaff
Sets: Maurice Colasson
Production Companies: Copernicus Films – Cosmos Films – UFA-Comacico
Production Manager: Hugo Benedek
Shooting: from February 13 to August 7, 1961
Duration: 158 minutes
Duration of DVD Gaumont: 134 minutes
Release date: February 14, 1962
Distribution
Michel Le Royer : Gilbert of La Fayette
Howard St. John : George Washington
Pascale Audret : Adrienne of La Fayette
Jack Hawkins : General Cornwallis
Wolfgang Preiss : Baron Kalb
Liselotte Pulver : Marie Antoinette
Albert Remy : Louis XVI
Roland Rodier : Mauroy
Jacques Castelot : the Duke of Ayen
Renée Saint-Cyr : the Duchess of Ayen
Edmund Purdom : Silas Deane
Jean-Roger Caussimon : Maurepas
Georges Rivière : Vergennes
Orson Welles : Benjamin Franklin (voice of Yves Brainville)
Vittorio De Sica : Aaron Bancroft
Rosanna Schiaffino : Countess of Simiane (voice of Claire Guibert)
Folco Lulli : Captain Rocco Borsalino
Henri Tisot : the count of Provence
Anthony Stuart : General Philip
Lois Bolton : Mrs. Washington
Michel Galabru : innkeeper of the Sword of wood
Jean-Jacques Delbo : the exempt
Roger Bontemps : The Royerie
Jean Lanier : General of Rochambeau
Jean Degrave : Duke of Noailles
Jacques Lamoise: rider
Shooting
The filming took place at the studios of Victorine in Nice , as well as in various places of the Côte d'Azur (Vaugrenier Park, Plateau de Caussols, Saint-Georges Horse Club) and at the Palace of Versailles ( Cour d'Honneur , Hall of Mirrors , Council Chamber, Louis XV 's Inner Cabinet , Queen' s Little Apartment , Grand Trianon , and Queen 's Theater ) 1 .
Around the film
On his poster, the film was presented as follows: "Fascinating and passionate, loving the glory and the women here .. THE FAYETTE The greatest achievement of the French cinema 20 International stars – 300 Actors – 50.000 Figurants – 5.000 Horsemen. Super-Technirama 70 – Technicolor – Stereophonic sound. "
Notes and references
↑ List of films shot in Versailles estate  [ archive ]