Madame du Barry is a French color film by Christian-Jaque , shot in 1954, in co-production with Italy.
Synopsis
The irresistible rise, between rendezvous houses and Versailles golds, of Jeanne Bécu de Vaubernier , adorable grisette from the pavement of Paris, who in recent years has become the last official favorite in the history of France, but whose meteoric trajectory will come to an end on the scaffold …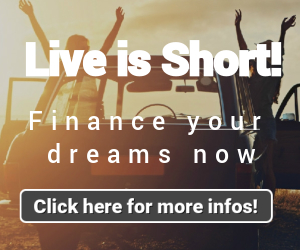 Technical sheet
Director: Christian-Jaque , assisted by Raymond Villette , Roland-Bernard , Belisario Randone
Scenario: Albert Valentin
Adaptation: Albert Valentin , Christian-Jaque and Henri Jeanson
Dialogues: Henri Jeanson
Sets: Robert Gys , assisted by Pierre Duquesne , Jacques Chalvet , Pierre Charron and Jacques Gut
Costumes: Marcel Escoffier , Monique Plotin , Jean Zay (costume designer)
Costume execution: Irene Karinska
Photography: Christian Matras
Operator: Alain Douarinou , assisted by Ernest Bourreau
Sound: Joseph of Brittany
Music: Georges Van Parys
Editing: Jacques Desagneaux , assisted by Claude Durand
Script-girl: Simone Bourdarias
Director: Maurice Hartwig
Outside manager: G. Kougoucheff
Ensemblier: Pierre Charron
Special effects: Nicolas Wilcke
Makeup: Maguy Vernadet , assisted by Janine Cassé
Hairstyle: Jean Lalaurette
Photographer: Raymond Voinquel
Lighting designer: R. Touillaud
Accessory: M. Protat, P. Barbet, H. Berger
Filming from March 4 to June 21, 1954 at Franstudio Studios
Production: Ariane Films – Filmsonor – Francinex (Paris), Rizzoli Film (Rome)
Distribution: Cinédis
Production Manager: Alexandre Mnouchkine , Francis Cosne , Georges Loureau
Production Manager: Georges Dancigers
Production secretary: J. Fauvel
Country: France
Western Electric Sound System
Draw: Laboratory GTC in Joinville
Format: Color by Eastmancolor – 1.37: 1 – 35 mm – Mono sound
Genre: Historical drama
Duration: 106 minutes
Release dates:

France : October 13, 1954 and 9-5-2001 (DVD France)
Finland : April 29, 1955

Operating Visa: 17,150
Finnish Censorship Visa: register N ° 42210 of 24-3-1955
Italian censorship visa: N ° 17964 of 18-12-1954
Distributors: Viljafilmi Oy (Finland), Dear Film (Italy), TF1 International (international sales), Tamasa Distribution (current rights)
Distribution
Martine Carol : Jeanne Ranson-Bécu, become Jeanne du Barry, the King's favorite
André Luguet : Louis XV , King of France
Daniel Ivernel : Count Jean du Barry, a penniless nobleman who notices Jeanne and remakes himself by proposing to the steward of the pleasures of the King
Gabrielle Dorziat : The Gourdan, the patron saint of the rendezvous house, says: "Mom"
Denis d'Inès : Marshal Richelieu
Massimo Serato : The Duke of Choiseul
Gianna Maria Canale (VF: Jacqueline Ferrière ) : The Duchess of Gramont, the sister of M. de Choiseul
Jean Paredès : Lebel, the superintendent of "pleasures" of the king
Marguerite Pierry : the Countess of Médarnes
Noël Roquevert : Count Guillaume du Barry, Jean's brother who marries Jeanne so that she can be ennobled
Umberto Melnati : Curtius
Nadine Alari : the Maréchale de Guichelais
Suzanne Gray : Chon du Barry, a sister of Jean
Nane Germon : Bitchi du Barry, a sister of Jean
Isabelle Pia : the dauphine Marie-Antoinette
Serge Grand : the dolphin (Louis XVI)
Marcelle Praince : Mrs du Barry mother (uncredited)
Michel Etcheverry : the abbot of Beauvais
Giovanna Ralli : Cadette
Claude Sylvain : a "girl" at La Gourdan
Jean-Marc Tennberg : a lord (uncredited)
Robert Murzeau : a lord
Georgette Anys : the mother of Brutus, a citizen at the party
Paul Demange : Aimé, a citizen at the party
Nadine Tallier : Loque, a "daughter" of King Louis XV
Carine Jansen : Chiffe, a "girl" of Louis XV
Micheline Gary : a girl at La Gourdan
Pascale Roberts : Cousette, a friend of Jeanne
André Bervil : a musician
Olivier Mathot : Mr. Molet
Louis Saintève : the parish priest of Saint-Laurent (uncredited)
André Numès Son : the bailiff (uncredited)
Luce Aubertin
Claude Albers : a "girl" of Louis XV
Nicky Bourgeois
Catherine Caron : a noble
Jacqueline Chambord (**): a noble
France Degand : a noble
Lisette Lebon
Rodolphe Marcilly
Jane Montangne
Colette Richard .
Christian Alers
Gilbert Boka
Josette Hanson
Nicole Leeber
Jean-Michel Rouzière
Linda Sereno
Martine Bridoux : a noble
Marc Arian "under reserve" a citizen during the party
(**) and not Simone Chambord , aka Judith Magre, wrongly quoted by many catalogs.