The Madness of Men ( original title: Vajont – The diga del disonore ) is a Franco – Italian film directed by Renzo Martinelli , released in 2001 .
Synopsis
Italy , 1959 , in the valley of Vajont, begin work of the biggest dam of Europe .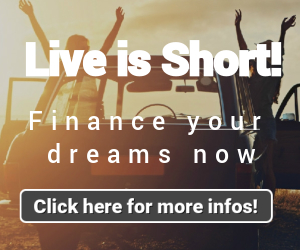 Carlo Semenza , the largest dam architect in the world of the Società Adriatica Di Elettricità (SADE), carries out the work of his life, assisted by the engineer Alberico Biadene responsible for the project, who promises to transform the economy of the Italy .
Despite this, a very ominous event occurs during the construction of the dam Vajont : a landslide Pontesei Dam (having the same geological characteristics), not far from there, causes a wave that carries a worker SADE . Other studies have shown that Mount Toc , bordering Lake Vajont Dam , could collapse into the artificial water reservoir, causing a devastating wave that could destroy villages below the dam.
Only a journalist, Tina Merlin, who has become aware of the danger, will do everything to prevent the dam from being commissioned, but despite this, the economic stakes are enormous, and the work continues …
Technical sheet
Title: Men's Madness
Original title: Vajont – La diga del disonore
Director: Renzo Martinelli
Scenario: Pietro Calderoni and Renzo Martinelli
Production: Giuseppe Giglietti , Norbert Chalon , André Farwagi , François Marquis and Renzo Martinelli
Budget: 17 billion lire (8.8 million euros)
Music: Francesco Sartori
Additional music:

Concerto for cello in B minor (Dvořák) – second movement
Franz Schubert Nocturne in E flat major, D. 987 (quartet for piano and strings)
Kol Nidrei by Max Bruch

Photography: Blasco Giurato
Editing: Massimo Quaglia
Sets: Francesco Frigeri
Costumes: Luigi Bonanno
Country of origin: Italy , France
Format: Black and White / Colors – 2.35: 1 – Dolby Digital – 35 mm
Genre: Drama
Duration: 116 minutes
Release dates: ( Triveneto , Italy ), (Italy), ( France ),( Belgium )
Distribution
Michel Serrault : Carlo Semenza
Daniel Auteuil : Alberico Biadene
Laura Morante : Tina Merlin
Jorge Perugorría : Olmo Montaner
Anita Caprioli : Ancilla
Leo Gullotta : Mario Pancini
Philippe Leroy : Giorgio dal Piaz
Jean-Christophe Brétigniere : Edoardo Semenza
Nicola Di Pinto : Francesco Penta
Federica Martinelli : Margherita
Eleonora Martinelli : Giannina
Maurizio Trombini : Desidera
Bruno Bilotta : Remo
Paco Reconti : Bertolissi
Antonio Fabbri : Professor Ghetti
Around the film
Filming took place from August to November 2000 in Belluno , Pordenone , Rome (studio), Treviso and Venice .
The scenario of the film is inspired by a real disaster that occurred on October 9, 1963 at the Vajont Dam in Italy and that resulted in about 1,900 deaths.
Soundtrack
Stella , performed by Filippa Giordano
Proteggimi , performed by Andrea Bocelli
Villotta , interpreted by Gianni Fassetta
Nostalgia , performed by Gianni Fassetta
Come Prima , performed by Tony Dallara
Awards
Jury Award and Nomination for Best Supporting Actress Award for Leo Gullotta and Best Sets at the 2002 David D Donatello Awards .
Award for Best Supporting Actor for Leo Gullotta and Best Picture Award by the National Union of Film Critics in 2002.