The Monsoon ( The Rains Came ) is an American film by Clarence Brown , released in 1939 . It is inspired by a Louis Bromfield novel, published in 1937.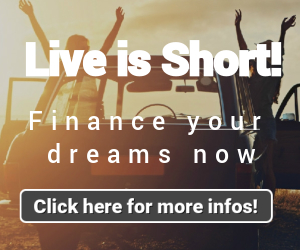 Synopsis
In India, Tom Ransome, a senior bourgeois official leads an opulent life between his conquests and his former wife Lady Edwina Esketh. She meets a young Indian doctor, Major Rama Safti, and falls in love with him. The town of Ranchipur is devastated by an earthquake, floods and a plague epidemic. Lady Esketh gives up her bourgeois life and decides to get involved with the sick, while staying with Rama Safti, whom she deeply loves. Unfortunately, following a moment of inattention, she is infected with a virus. Touched by the disease, she dies. Rama Safti will become the ruler of the kingdom. Tom Ransome will bond with a young missionary Fern.
Technical sheet
Title: The Monsoon
Original title: The Rains Came
Director: Clarence Brown , assisted by Otto Brower (uncredited)
Production: Darryl F. Zanuck and Harry Joe Brown associate producer
Production and Distribution Company: 20th Century Fox
Scenario: Philip Dunne and Julien Josephson from a book by Louis Bromfield
Image: Arthur C. Miller and Bert Glennon (uncredited)
Music: Alfred Newman
Artistic direction: William S. Darling and George Dudley
Sets: Thomas Little
Costumes: Gwen Wakeling and Sam Benson (uncredited)
Editing: Barbara McLean
Country: United States
Duration: 103 minutes
Genre: Drama and Adventure Movie
Format: Black and White – 35mm – 1.37: 1 – Sound: Mono (Western Electric Mirrophonic Recording)
Release dates: United States : ( New York ),(national exit); France : 
Distribution
Myrna Loy : Lady Edwina Esketh
Tyrone Power : Dr. Major Rama Safti
George Brent : Thomas Ransome
Brenda Joyce : Fern Simon
Nigel Bruce : Lord Albert Esketh
Maria Ouspenskaya : The Maharani
Joseph Schildkraut : Mr. Bannerjee
Mary Nash : M lle MacDaid
Jane Darwell : Aunt Phoebe Smiley
Marjorie Rambeau : M me Simon
Henry Travers : Reverend Homer Smiley
HB Warner : Maharajah Man Singh Bahadur
Laura Hope Crews : Lily Hoggett-Egburry
William Edmunds : Mr. Das
George Regas (uncredited): Rajput
Around the film
Filming April-June 1939 1 .
The roles of Lady Esketh and Rama Safti were originally planned for Marlene Dietrich and Ronald Colman 2, respectively .
Producer Darryl F. Zanuck and Myrna Loy were in conflict during filming 3 .
Myrna Loy , who was going through a difficult period in her married life, said in her autobiography that she fell in love with her partner Tyrone Power during the shooting of the film. Although they got along well, there was no relationship between them. However, she regretted that the actor was married actress Annabella this period 4 .
Award of the 1939 Academy Award for special effects. Appointment for art direction, editing and music.
Only foray Clarence Brown in a production company other than the Metro-Goldwyn-Mayer , the director came back saying that Fox was twenty years ahead of the technical side, but no one would believe him 5 .
Remake of the film in 1955 by Jean Negulesco , under the title The Rains of Ranchipur , with Lana Turner and Richard Burton .
Notes and references
↑ http://www.tcm.com/tcmdb/title.jsp?stid=87640&atid=5110  [ archive ]
↑ http://www.tcm.com/tcmdb/title.jsp?stid=87640&category=Notes  [ archive ]
↑ http://www.tcm.com/tcmdb/title.jsp?stid=87640&category=Articles  [ archive ]
↑ Myrna Loy, Being and Becoming, Kotsilibas James Davis and Myrna Loy, Knopf, 1987, page 159
↑ Note by Jean-Pierre Coursodon and Bertrand Tavernier in Thirty Years of American Cinema . Page 126. CIB Publishing 1970