Napoleon is a French – Italian film directed by Sacha Guitry in 1954 , and released in 1955 .
Summary of the work
The film exposes the life of Napoleon from 1769 to 1821. The epic of Napoleon Bonaparte told by M. de Talleyrand to his friends; his birth in Corsica , his studies at the military school of Brienne , his engagement in Toulon , his arrival in Paris , his meeting with Josephine de Beauharnais . Arcola, the Egyptian campaign , the 18th Brumaire , Bonaparte became First Consul, then Napoleon I first emperor. His victories, the Russian campaign , the abdication, the island of Elba , Waterloo , St. Helena…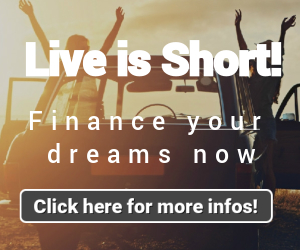 Technical sheet
Director: Sacha Guitry
Scenario, Adaptation, Dialogue: Sacha Guitry
Assistant Directors: Patrice Dally , Gérard Renateau , Jean Vivet
Councilor (and director) for the battles: Eugène Lourié
Pictures: Pierre Montazel , Roger Dormoy , assisted by Ghislain Cloquet
Operators: Louis Née , Henri Tiquet , John Von Kotze , Raymond Letouzey , André Dumaitre , Marcel Franchi, Jean Lallier , Claude Robain
Music: Jean Françaix
Musical Director: Marc Lanjean
Song:

" Pleasure of love ", interpreted by Luis Mariano (Ritournelle composed in 1760 by Jean-Paul Martini who adapted the lyrics of a poem by Pierre-Jean Claris de Florian )
" Song of the Marshals ", interpreted by Yves Montand , Armand Mestral and Clément Duhour (written by Jean Françaix and Sacha Guitry) 1

Sets: René Renoux , assisted by Pierre Tyberghein
Costumes: Monique Dunan , Paulette Coquatrix , Jacques Cottin
Editing: Raymond Lamy
Sound: Joseph of Brittany
Makeup: Roger Chanteau , Hagop Arakelian , Marcel Rey
Script: Francine Corteggiani
Photographers: Jean Klissak , Guy André , Maurice Déribéré
Production: Clément Duhour
Production Companies: CLM Films (Clément Duhour) – Sonor Film – Francinex – Rizzoli Film – (Franco-Italian)
Production Manager: Gilbert Bokanowski
Distribution: Cinédis
Country: France , Italy
Shooting: from June 14 to October 30, 1954
Genre: Biography , Drama , Historical Movie
Format: Colors by Eastmancolor – 35 mm – 1.37: 1 – Mono
Duration: 182 min – broadcast in 2 epochs
Release date: March 25, 1955
Operating Visa: 15725
Distribution
Raymond Pellegrin : Napoleon
Michèle Morgan : Josephine de Beauharnais
Danielle Darrieux : Éléonore Denuelle from La Plaigne
Dany Robin : Desiree Clary
Lana Marconi : Marie Walewska
Michèle Cordoue : Julie Clary
Patachou : " Madame Sans-Gêne "
Micheline Presle : Queen Hortense of Beauharnais
Gianna Maria Canale : Pauline Borghese
Nicole Maurey : M me Tallien
Maria Favella : M I Laetitia
Marguerite Pierry : M me Chabrol-deceiving
Pauline Carton : an innkeeper
Jeanne Boitel : M me Dino
Anna Amendola : Caroline Murat
Maria Schell : Marie-Louise from Austria
Cosetta Greco : Elisa Bacciochi
Darling Légitimus 2 : Blanche, the nurse
Madeleine Lebeau : Émilie Pellapra
Simone Paris : The Countess of Blanc-Mesnil
Marie Mansart : M me Bertrand
Anne Carrère : M me Hamelin
Betty Beckers : a wonderful
Michèle Ginesty : a wonderful
Janine André : a wonderful
Liliane Piquet : a wonderful
Catherine Brieux : a wonderful
Colette Brumaire : a wonderful
Dora Doll : a wonderful
Jacqueline Chambord : a wonderful
Olga Nielsen : a wonderful
Yvonne Hebert : a wonderful
Paulette Andrieux : a wonderful
Michèle Bernard : a wonderful
Noëlle Bourdin : a wonderful
France Degan : a wonderful
Françoise Jacquier : a wonderful
Nadine Tallier : a wonderful
Martine Alexis : M Miss Delacroix
Flora Florence : M me Clary, mother
Sacha Guitry : Talleyrand
Daniel Gélin : Bonaparte
Pierre Brasseur : Barras
Yves Montand : Marshal Lefebvre
Henri Vidal : Marshal Murat
Luis Mariano : Garat, the singer
Serge Reggiani : Lucien Bonaparte
Jean Chevrier : General Duroc
Maurice Escande : Louis XV
Christmas Roquevert : General Cambronne
Jean Marais : the count of Montholon
Orson Welles : Sir Hudson Lowe
Jean Gabin : marshal Lannes 3
Erich von Stroheim : Ludwig van Beethoven
Jean Marchat : General Bertrand
Jean Piat : Junot
Daniel Ivernel : Cambaceres
Gilbert Gil : Louis Bonaparte
Lucien Baroux : Louis XVIII
Robert Manuel : Joseph Bonaparte
Clement Duhour : Marshal Ney
Roger Pigaut : the Marquis de Caulaincourt
Maurice Teynac : Count Emmanuel de Las Cases
Jean-Jacques Delbo : General Beker
Jacques Dumesnil : Jean-Baptiste Bernadotte
Gino Antonini : Pope Pius VII
Louis Arbessier : Marshal Berthier
Umberto Melnati : Cardinal Fesch
Jacques Varennes : Boissy of Anglas
Claude Arlay : Jerome Bonaparte
Gilbert Bokanowski : Louis XVI and Marchand
Marcel Vallée : General Carteaux
Aimé Clariond : Corvisart
Jean Pâqui, known as the "Chevalier d'Orgeix" : General Flahaut
Jean Debucourt : Fouche
Roland Alexandre : the Count of Blanc-Mesnil
Jean Danet : General Gourgaud
Georges Vitray : Gohier
Charles Moulin : General Mortier
Armand Mestral : General Oudinot
OW Fischer : Prince von Metternich
Jean-Pierre Aumont : Regnault of St. John of Angely
Howard Vernon : Lord Liverpool
Denis d'Inès : Sieyès
Marcel Journet : Choiseul
Jean-Marc Anthony : Marmont
Antonio : the hairdresser
André Chanu : General Petit
Roland Bourdin : Claude François de Méneval
Bernard Lefort : a singer
Illial : Ali
Fernand Fabre : Francis II of Austria
Joë Hammann : General Kellermann
René Worms : M. de Barbé-Marbois
Bob d'Arcy : Wellington
René Blancard : General Dummerbion
André Auger : a parliamentarian
Henri Cote : a parliamentarian
Pierre d'Arcey : a parliamentarian
Lucien Desagneaux : a parliamentarian
Louis Saintève : a parliamentarian
Jean Sylvain : a parliamentarian
Victor Tabournot : a parliamentarian
Christian Brocard : a spectator at the opera
Paul Dupuis : Neipperg
Christian Fourcade : Bonaparte, child
Guy Henry : Marshal Brune
René Sarvil : a Marseillais
Michel Malloire : the little Leon
Yannick Malloire : the little Pellapra
Jean-Pierre Maurin : Eugene, child
Jean-Pierre Pascal : Bourrienne, child
Gérard Renateau : Antommarchi
Claude Rey : Lætitia, young
Marcel Rey : Charles Bonaparte
Jacques Maffioli : Constant
Marcel Vergne : Roger Ducos
Marcel Raine : General Duteil
Maurice Martelier : Gonthier
René Favart : Count Otto
Michel Nastorg : Massena
André Roanne : Mr. Remussat
Jacques Bertrand : Marshal Mac Donald
Jacques Sablon : Robespierre the Younger
Sofiane Cisse : Roustan
Georges Spanelly : Salicetti
Maurice Maillot : Marshal Soult
Constantin Neppo : Tsar Alexander
Claudy Chapeland : Alexandre Walewski
Jean Mouhnir : Sheikh El Beckrir
Maurice Brutus : the Duke of Fleming
Pierre Would : Marshal Pérignon
Philippe Beharn : Marshal Suchet
Marcel Trompier : Marshal Bessières
Stéphane Prince : Martini
Bernard Dhéran : Bourrienne
Jean-Pierre Mauriac : Prince Eugene
Louis de Funès : Laurent Passementier, a soldier
Christiane Blondell : M me Carteaux
Madeleine Vernet : Madeleine
Jacqueline Marbaux : M me Talleyrand
Michèle Nadal : a dancer
Anthony Carretier : General Augereau
Jean-Marie Robain : the Count of Artois
Jean-François Martial : General Dugommier
Jean Degrave : Davout
Félix Clément : Gasparin
Raphaël Patorni : Linglet
Jacques Fayet : Eugene de Beauharnais
André Chabrol
Jacques Bézard
Maurice Bénard
Max Amyl
Jonny Mary
Léon Walter
Gilles Galion
Gaston Rey
Pierre Flourens
Lucienne Lemarchand
Henri Duc
Alexandre Randal
Gurgeus
Sami Frey
Flore Saint-Renaud
Cut to mounting
Françoise Arnoul : a girl from the Palais-Royal
Eleonora Rossi Drago : M me Pauline Fourès
Simone Renant : M me Montholon
Albert Duvaleix : Mr. Blanchetière
Jean Ozenne : Mr. de Beauveau
Raymond Bussières : Raoul Passementier
Corinne Calvet : M me Recamier
Jeanne Fusier-Gir : M me Leroy
Pierre Larquey : Hippolyte Passementier
Fernand Ledoux : Lazare Carnot
Gaby Morlay : M me of Blanchetière
Silvana Pampanini : the Grassini
Roger Royer : Maurice of Saxony
Georges Bever : the lean man
Gabriel Cattand : Baron Fain
Alain Bouvette : Eugene Passementier
Anecdote
About the extras, several battalions of soldiers were mobilized to reconstruct the scenes of battles, among which a large number of Senegalese and Annamese riflemen .
The role of Caroline Murat , sister of the emperor and wife of Marshal Murat is held by Anna Amendola . In Napoleon (mini-series) by Yves Simoneau the role of Marshal Murat is played by Claudio Amendola .
Shooting
The Lorey footbridge is the scene of the crossing of the Arcole bridge .
Notes and references
↑ André Bernard and Alain Paucard , Sacha Guitry , The Age of Man, al.  "H files,", 236 p. ( ISBN  9782825114612 , read online  [ archive ] ) , p.  223
↑ Credited "Miss Darling"
↑ Short scene to play, where his character, the amputated legs who said to Napoleon: "Enough …"