Night of the Crazy Fools ( The Crazies ) is an American film directed by George A. Romero , released in 1973 .
Synopsis
The Crazies is the story of a chemical named Trixie, dumped in a river after the crash of the military plane carrying it. A city fed by this river, named Evans City, will see its inhabitants sink into madness and kill families and friends.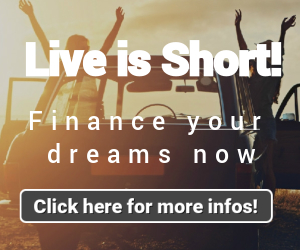 The army then intervenes and quarantines the village, even executing those who do not comply.
Comment
An acid fable with protesting political accents, we find Romero's know-how, and the B-series grain that recalls the colors of Zombie , one of his most respected works.
The monsters in this movie are more dangerous than zombies because of their intelligence and they are able to talk and get in touch with each other.
In the video games of Resident Evil 4 (Ganados), 5 (Majinis) and 6 (J'avos) are inspired by the intelligent enemies of this film.
Technical sheet
Title: Night of the living fools
Original title: The Crazies
Director: George A. Romero
Scenario: George A. Romero and Paul McCollough
Production: AC Croft and Margaret Walsh
Budget: $ 275,000 (209,000 euros)
Music: Bruce Roberts
Photography: S. William Hinzman
Editing: George A. Romero
Country of origin: United States
Format: Colors – 1.66: 1 – Mono – 16 mm
Genre: Action, horror
Duration: 103 minutes
Release dates: March 16, 1973 (United States), July 5, 1979 (France)
Forbidden to under 16s
Distribution
Lane Carroll : Judy
Will MacMillan : David
Harold Wayne Jones : Clank
Lloyd Hollar : Colonel Peckem
Lynn Lowry : Kathy Bolman
Richard Liberty : Artie Bolman
Richard France : Dr. Watts
Harry Spillman : Major Ryder
Will Disney : Dr. Brookmyre
Edith Bell : the lab assistant
Bill Thunhurst : Brubaker
Leland Starnes : Shelby
AC McDonald : General Bowen
Robert J. McCully : Hawks
Robert Karlowsky : Sheriff Cooper
Tony Scott (II) : MP Shade
Around the film
Filming took place in Evans City , Pittsburgh and Zelienople , Pennsylvania .
A remake made by Breck Eisner was released in 2010.
The song Heaven Help Us is performed by Beverly Bremers .
The house on fire early in the film was a happy accident when firefighters while in full training, agreed that the film crew filming the scene 1 .
References
↑ DevilDead movie review  [ archive ]