Panic On Board (original title The Last Voyage ) is an American film written and directed by Andrew L. Stone .
Synopsis
The Claridon is a luxurious ocean liner making its final trip to the Pacific Ocean . But an explosion coming from a boiler room destroys the engine room and several cabins. Cliff Henderson must save his wife and daughter trapped in a booth but as a result of a problem, water rushes from all sides.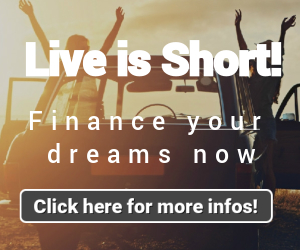 Shooting
Panic on board is originally intended to be shot in CinemaScope off the coast of England , but is filmed almost entirely in the Sea of Japan off Osaka . The ship used for the filmingof the film is the legendary French luxury liner Ile-de-France , which was sold by the Transatlantic General Company onat Yamamoto & Co, a Japanese breaker . Renowned Furanzu Maru , he had left the port of Le Havre on and had arrived in Ōsaka on to be dismantled discretely by conventional methods. But a more spectacular agony of the ship, which had not been envisaged by the "Transat", causes a scandal (comparable to that which will accompany in the 2000s the end of the liner France ), because during the realization of the film, it is partially sunk at sea and ransacked for the needs of disaster scenes, Art Deco interiors are destroyed by explosives and / or flooded … The former French owners first try to block the lease of the ship at the Metro-Goldwyn-Mayer , but refuse to oppose it when the MGM decides not to identify the ship by its original name when promoting the film.
Technical sheet
Original title The Last Voyage
Scenario and realization: Andrew L. Stone
Sets: Michael White
Costume: Michael Kaplan , Magali Guidasci
Direction of Photography: Hal Mohr
Editing: Virginia L. Stone
Music: Andrew L. Stone and Virginia L. Stone
Production: Andrew L. Stone and Virginia L. Stone
Country of origin: United States
Language: English
Genre: Catastrophe
Duration: 91 minutes
Release date: United States : February 19, 1960 – France : January 1961
Distribution
Robert Stack (VF: Marc Cassot ) : Cliff Henderson
Dorothy Malone : Laurie Henderdon
George Sanders (VF: Gabriel Cattand ) : Captain Robert Adams
Edmond O'Brien (VF: Jean-Claude Michel ) : Second Engineer Walsh
Woody Strode (VF: George Aminel ) : Hank Lawson
Jack Kruschen : Chief Engineer Pringle