Rasputin is a TV movie biographical 1996 recounting the life of Grigori Rasputin and starring Alan Rickman in the title role.
Synopsis
Rasputin is a peasant son born in Pokrovskoye in Siberia in 1869 . From an early age, he seems to have gifts of clairvoyance. As an adult, he believes that the Virgin Mary appears to him and goes to St. Petersburg where he meets the Romanov imperial family . Subjugated by him, the Tsarina Alexandra convinces him to stay because he is able to stop the hemophilia attacks of his son, the Tsarevich Alexis . However, Tsar Nicholas II does not like his manners, any more than Prime Minister Stolypin, convinced that he is a nuisance for the Romanovs. In St. Petersburg, Rasputin leads a dissolute life. Stolypin has him monitored by the Okhrana but Alexandra does not believe in their reports.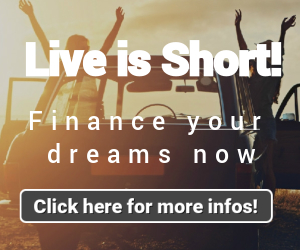 When the First World War broke out, Rasputin's influence became enormous, as he served as an adviser to Alexandra, who replaced Nicholas's ruling armies. A conspiracy headed by Prince Yusupov and the deputy Pyreskievich is not without difficulty to assassinate him. A few months later, the Romanovs were overthrown, deported to Siberia and executed in Yekaterinburg .
Technical sheet
Title: Rasputin
Original title: Rasputin
Other Titles: Rasputin: Dark Servant of Destiny and The End of the Romanovs
Director: Uli Edel
Scenario: Peter Pruce
Photography: Elémer Ragalya
Editing: Seth Flaum, Dan Rae
Music: Brad Fiedel
Production: Nick Gillott
Production Company: Home Box Office
Genre: Historical drama
Country: United States , Hungary
Duration: 135 minutes (original version) / 96 to 100 min (shortened versions)
English language
Format: Color
Broadcasting date : 
Distribution
Alan Rickman : Grigori Rasputin
Ian McKellen : Tsar Nicholas II
Greta Scacchi : Tsarina Alexandra
David Warner : Dr. Botkin
John Wood : Prime Minister Stolypin
James Frain : Prince Yusufov
Ian Hogg : Pourichkevich
Sheila Ruskin : Princess Marina
Peter Jeffrey : Hermogen
Freddie Findlay : The Tsarevich Alexis
Julian Curry : Dr. Lazovert
Istvan Bisskei: Derevenko
Yelena Malashevskaya: Grand Duchess Olga
Natasha Reshetnikova: Grand Duchess Tatiana
Zsofia Ivony: Grand Duchess Maria
Patricia Kovacs: Grand Duchess Anastasia
Awards
The film won the Golden Globe for the best mini-series or TV movie in 1996 .
In addition, he won 3 Emmy Awards the same year:
Best Actor in a Miniseries or TV Movie ( Alan Rickman )
Best supporting actress in a mini-series or TV movie ( Greta Scacchi )
Best photography in a mini-series or TV movie
He has been nominated for another 3 Emmy Awards:
Best artistic direction in a mini-series or TV movie
Best costumes in a mini-series or TV movie
Best Supporting Actor in a Miniseries or TV Movie ( Ian McKellen )
Around the film
The film was shot in just 8 weeks.
It was shot among others in Budapest and St. Petersburg .
Historical inaccuracies
In the film, Stolypin dies shortly after the outbreak of the First World War . In reality, he was murdered in Kiev in 1911 .
When Rasputin arrives at Tsarskoe Selo's Palace of Catherine, we see it as we can see it today, that is to say painted in green and white with accents. But in reality, at the beginning of xx th century, it was completely red. It was only in the 1930s that it was changed color.
When Rasputin first goes to see Tsarina Alexandra, he is seen entering Alexander Tsarskoe Selo's palace, but the interior is that of St. Petersburg's Winter Palace.
At the end of the film, during the last scene (the execution of the Romanovs), we see a winter landscape outside the house. In fact, the Romanovs were executed in Yekaterinburg in July.