SOS Titanic is a TV movie US – UK from 1979 , directed by William Hale and David Janssen , with Cloris Leachman and Susan Saint James . It tells the story of the liner Titanicand its sinking in April 1912, through the eyes of passengers of first , second and third class .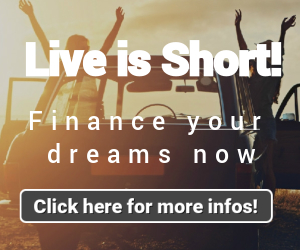 The TV movie was first aired in long version on two evenings, then marketed in a short version. Although inspired by authentic testimonies, the film is not always faithful to the truth.
Synopsis
The Titanic leaves Southampton on. The film follows various passengers who are first class John Jacob Astor and his wife and the couple Marvin, on their honeymoon. In the second, the film follows Lawrence Beesley , then author of a book on the sinking. In third class, the story focuses on a group of Irish emigrants.
The film goes from one group to another and shows their life during the crossing. After four days, the ship hits an iceberg and sinks. Passengers must fight for their survival.
Technical sheet
The mentions below come from IMDb 1 .
Title: SOS Titanic
Director: William Hale
Production: Lou Morheim
Scenario: James Costigan
Music: Howard Blake
Photography: Christopher Challis
Editing: Rusty Coppleman
Budget: 7,000,000 $
Country of origin: United States and United Kingdom
Language: English
Genre: disaster movie
Duration: 144 minutes in original version, 109 in DVD version
Release date : 
Distribution
Harry Andrews : Captain Edward John Smith
Tony Caunter  (en) : Chief Officer Henry Tingle Wilde
Paul Young: 1 st Officer William McMaster Murdoch
Malcolm Stoddard : 2 d Officer Charles Lightoller
Warren Clarke : 4 th Officer Joseph Boxhall
Karl Howman  (en) : 5 e Officer Harold Lowe
David Janssen : John Jacob Astor IV
Beverly Ross : Madeleine Astor
Cloris Leachman : Margaret Brown
David Warner : Lawrence Beesley
Susan Saint James : Leigh Goodwin
Ian Holm : Joseph Bruce Ismay
Geoffrey Whitehead  (in) : Thomas Andrews
Helen Mirren : Hostess Mary Sloan
Ed Bishop : Henry Harris
David Battley  (in) : Steward cleaning shoes Sydney Stebbings
Tony Maiden : Assistant steward cleaning shoes EJ Guy
Nicholas Davies : Alfred King Lift Steward
Matthew Guiness : Father Thomas Byles
Jerry Houser : Daniel Marvin
Deborah Fallender : Mary Marvin
Victor Langley : Conductor Wallace Hartley
Gérard McSorley  (en) : Martin Gallagher
John Moffatt : Benjamin Guggenheim
Aubrey Morris : Steward John Hart
Martin Murphy : Clarinet Steward Peter Fletcher
Nancy Nevinson : Ida Straus
Gordon Whiting : Isidor Straus
Philip O'Sullivan : David Charters
Robert Pugh : James Farrell
Maurice Roëves : Fire Chief Frederick Barrett
Norman Rossington : Captain Thomas King
Peter Bourke : Assistant Telegraph Harold Bride
Shevaun Briars : Katie Gilnagh
Nick Brimble : Olaus Abelseth
Jacob Brooke : Chief Steward 2 e John Hardy class
Catherine Byrne : Bridget Bradley
Lise Hilboldt  (en) : Rene Harris
Kate Howard : Countess of Rothes
Kevin O'Shea : Watcher Reginald Lee
Alec Sabin  (en) : Watcher Frederick Fleet
Anna Quayle : Turkish baths hostess Maude Slocombe
Madge Ryan  (en) : Violet Jessop Hostess
Ronan Smith : Daniel Buckley
Philip Stone : Captain Arthur Rostron ( RMS Carpathia )
Christopher Strauli  (en) : Telegraph Harold Cottam ( RMS Carpathia )
Ian Abercrombie : Bridge Steward
Tony Haygarth  (en) : Chief Engineer Joseph Bell
Anthony Heaton : Quartermaster Robert Hichens
André Maranne : Michel Navratil (son)
Ronnie Stevens : Dr. McGee ( RMS Carpathia )
Tony Vogel  (en) : 2 d Officer Jimmy Basset ( RMS Carpathia )
Nicholas Young  (in) Jack Thayer
Realization and diffusion
The outdoor scenes of the film are shot on board the Queen Mary . Scenes were also shot at the Waldorf Hotel in London . The film is the first film on the Titanic to be shot in color 2 . Some scenes have strong differences with the Atlantic film , latitude 41 ° 3 .
There are two versions of the film. The version broadcast on television in the United States lasts 144 minutes and is divided into two parts. She tells the story like a flashback from the Carpathia where the survivors are. The version broadcast in cinemas in Europe, then sold in VHS and DVD is shorter, follows the chronological order, and leaves room for inconsistencies due to cuts 2 .
Anecdotes
David Warner , who plays one of the main characters ( Lawrence Beesley ), also appears in the 1997 movie Titanic . He plays Caledon Hockley's bodyguard and valet.
Norman Rossington who plays Coxswain also played in Atlantic, latitude 41 ° in the role of chief steward of 3 E Class James Kiernan.
The film was shot on the Queen Mary boat . That's why the inside of the ship in the movie has no resemblance to the real Titanic .
References
↑ (en) SOS Titanic [ archive ] , IMDb.com
↑ a and b (in) SOS Titanic [ archive ] , Titanic in film and television . Accessed April 10, 2010
↑ (in) "A Night to Remember" vs. "SOS Titanic" [ archive ] , Titanic in film and television . Accessed April 10, 2010