Sverdlov ( Яков Свердлов ) is a Soviet biographical, historical and dramatic film of Sergei Yutkevich, released in 1940 .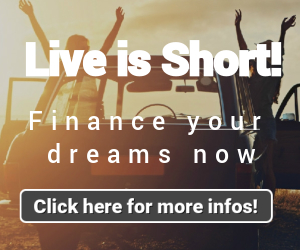 The film presents the life and activities of Iakov Sverdlov , the third President of the Central Executive Committee 1 .
The director and actor Sergei Yutkevich Leonid Lioubachevski embodying Sverdlov are awarded the Stalin Prize of the II th class in 1941.
Synopsis
This section is empty, insufficiently detailed or incomplete. Your help is welcome! How to do ?
In 1902, in the Russian city of Nizhny Novgorod , the young revolutionary Yakov Sverdlov, with the financial support of Maxim Gorky , obtained a press to be able to clandestinely print anti-tsarist propaganda. Three years later, Sverdlov led the agit-prop in the Urals , inciting the workers to revolt by arms against the Tsarist regime, but he was arrested and sent to camps in Siberia. In 1917, when Nicholas II was overthrown, he quickly occupied an important political post.
He returned to Nizhny Novgorod, where he opposed Lev Mironov  (ru) , chairman of the party committee, and other Trotskyists .
Technical sheet
This section is empty, insufficiently detailed or incomplete. Your help is welcome! How to do ?
Title: Sverdlov
Original title: Yakov Sverdlov
German title: Der erste Präsident
Director: Sergey Yutkevich
Scenario: Boris Levin , Piotr Pavlenko
Photography: Iosif Martov
Music: David Block
Production Company: Soyuzdetfilm
Duration: 124 minutes (restored version: 108 minutes)
Country: Soviet Union
Genre: Historical, Biographical
Russian language
Release date: Soviet Union December 12, 1940
Distribution
Leonid Lioubachevski : Sverdlov
Maxim Schtrauch  (ru) : Lenin
Andro Kobaladze: Stalin (sequences suppressed by censorship in 1965)
Pavel Kadochnikov  (en) : Lionka Sukhov Young / Maxime Gorky
Vasily Markov : Felix Dzerzhinsky
Nikolai Kryuchov : Trofimov
Nikolai Gorlov  (ru) : Constantin Mironov
Pavel Springfeld  (ru) : Aleksey Sukhov
Alexander Gretchany  (ru) : Votinov says Mosquito
Vladimir Vladislavski  (ru) : Kasimir Petrovich
Nikolai Okhlopkov : Fedor Chaliapin
Ksenia Tarassova  (ru) : Anissia, wife of Sukhov
Ivan Lioubeznov  (ru) : bandit
Igor Smirnov : Lionka Sukhov child
Sergei Filippov  (ru) : SR sailor
Boris Tenine  (ru) : songwriter
Stepan Kaiukov : ride owner
Evgueni Gurov  (ru) : Attorney
Gueorgui Milliar : merchant
Konstantin Zoubov  (ru) : episode
Lev Potemkin  (ru) : Herbert Sleutz
Mikhail Pugovkin : Worker
Boris Blinov  (ru) : Zhelezniak
Yuri Toloubeev  (ru) : Ismailov
Iruna Fedotova: Zina, Mironov's wife
Ivan Nazarov: Akim
Restoration
The film was restored in 1965 by Mosfilm Studios .
Notes and references
↑ Officially, for the Soviets, the first President