The Charge of the Light Brigade ( The Charge of the Light Brigade ) is an American film directed by Michael Curtiz , released in 1936 .
Synopsis
The film tells, in a fictional way, the episode of the Charge of the Light Brigade during the Crimean War .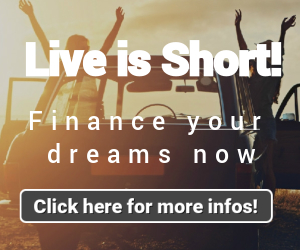 Technical sheet
Original title: The Charge of the Light Brigade
French title: La Charge de la brigade léger
Director: Michael Curtiz
Screenplay: Michel Jacoby and Rowland Leigh from a story of Michel Jacoby and a poem The Charge of the Light Brigade by Alfred Lord Tennyson
Dialogues: Stanley Logan
Artistic direction: John Hughes
Costumes: Milo Anderson
Photography: Sol Polito
Editing: George Amy
Music: Max Steiner
Production: Samuel Bischoff (associate producer), Hal B. Wallis (executive producer) and Jack L. Warner (executive producer) uncredited
Production and Distribution Company: Warner Bros. Pictures
Budget: 1,200,000 $ (record for the time) 1
Country of origin: United States
Format: Black and White – 35mm – 1.37: 1 – Mono sound
Genre: Adventure Movie
Language: English
Duration: 115 minutes
Release dates:
Distribution
Note : in parenthesis, the second dubbing done in 1948
Errol Flynn (VF: Roland Menard ) : Major Geoffrey Vickers, a young and brilliant officer of the 27 th Lancers
Olivia de Havilland (VF: Mony Dalmes ) : Elsa Campbell, his fiancée, the daughter of a colonel
Patric Knowles (VF: René Arrieu ) : Captain Perry Vickers, Geoffrey's brother
Henry Stephenson (VF: Jacques Berlioz ) : Sir Charles Macefield
Nigel Bruce (VF: Raymond Rognoni ) : Sir Benjamin Warrenton
Donald Crisp ( Abby Jacquin ) : Colonel Campbell, Elsa's father
David Niven (VF: Jean-Francois Laley) : Captain James Randall
C. Henry Gordon (VF: Claude Péran ) : Surat Khan, the Emir of the Indies who concludes a secret alliance with Russia
GP Huntley : Major Jowett
Robert Barrat (VF: Pierre Morin ) : Count Igor Volonoff
Spring Byington : Lady Octavia Warrenton
EE Clive (VF: Camille Guerini ) : Sir Humphrey Harcourt
J. Carrol Naish : Subahdar Major Puran Singh
Walter Holbrook (VF: Michel André ) : Cavalry Officer Charles Barclay
Princess Baba : Prema's mother
Charles Sedgwick : the cavalry officer Lawrence Pearson
Scotty Beckett : Prema Singh
George Regas : Wazir
Helen Sanborn : M me Jowett
And, among the uncredited actors:
Jimmy Aubrey : the prescription
Charles Croker-King (VF: Richard Francoeur ) : Lord Cardigan
Jack Curtis : a sepoy
Lumsden Hare : Colonel Woodward
Holmes Herbert : General O'Neill
Brandon Hurst (VF: Jean Clarens ) : Lord Raglan
Boyd Irwin (VF: Jean-Henri Chambois ) : General Dunbar
Crauford Kent : Captain Brown
Georges Renavent (VF: Jean-Henri Chambois ) : General Canrobert
Michael Visaroff : Russian General
Around the film
A remake was shot in 1968 by Tony Richardson with Trevor Howard , Vanessa Redgrave and David Hemmings .
Director Michael Curtiz , of Hungarian origin, had a rough English, and asked that the "empty horses" ( "Bring on the empty horses" ) be brought instead of horses without riders. The term "Bring on the empty horses" served as the title for a work by actor David Niven .
For the charge scene, wire was strained to cause the horses to fall. A dozen of them had to be slaughtered. This treatment scandalized and motivated the US Congress to deal with the safety of animals on filming, while the ASPCA issued guidelines banning the use of wire. The film was also the only blockbuster of Errol Flynn that was not released by the Warner brothers.
External links
(en) The Light Brigade Charge [ archive ] on the Internet Movie Database
Notes and references
↑ Jean-Marc Bouineau, The Little Book Adventure Film , Spartorange Edition, p.42 ( ISBN  2-9506112-5-7 )