The Fate of the Habsburgs – The tragedy of an empire (original title German :  Das Schicksal derer von Habsburg ) is a silent film dramatic and historic German in black and white , directed by Rolf Raffé with Leni Riefenstahl feature, released in 1928 .
Synopsis
Between the last years of the xix th and early xx th century, the Austrian imperial couple, Franz Joseph and his wife Sissi is shared between the Austrian capital and Schönbrunn Palace . After the glory will come decay. Sissi was assassinated in 1898, Crown Prince Rodolphe had a tragic end in Mayerling, and Archduke Franz Ferdinand was killed in a bombing in Sarajevo in 1914 . This act will trigger the First World War which will itself sign the end of the Habsburg dynasty.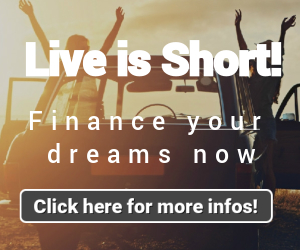 Technical sheet
Director: Rolf Raffé
Scenario: Max Ferner
Duration: 76 minutes
Premiere: November 16, 1928 at the Waterloo Theater in Hamburg ( Germany )
Distribution
Fritz Spira : Emperor Franz Joseph
Erna Morena : Empress Elisabeth , nicknamed Sissi
Maly Delschaft : Crown Princess Stéphanie
Leni Riefenstahl : Marie Vetsera
Alphons Fryland : Crown Prince Rodolphe
Franz Kammauf : Bratfisch
Paul Askonas : Montenuovo
Carmen Cartellieri : Countess Larisch
Willi Hubert : François-Ferdinand
Albert Kersten : Count Hoyos
Irene Krauß : Baroness Hélène Vetsera
Lukacs Ferry : Emperor Karl
Ernst Recniczek : Philippe de Cobourg
Alice Roberts : Louise de Cobourg
Minje van Gooten
Filming Locations
The Habsburg Fate was shot in part at Schönbrunn Palace , home to the Habsburgs of Austria .
Restoring the film
Like many films that were supporting films in cellulose nitrate , highly flammable, this film was considered lost. In Germany, there were only two fragments of a total duration of eleven minutes kept at the Federal Film Archives in Berlin .
In 1999 other fragments of the film were located and, on August 18, 2001, a restored Italian version was presented at the summer festival of the Bonn Cinematheque . This version was composed of a nitrate copy of the Cineteca Paolo Venier (1706 m), fragments preserved in Berlin (382 m) as well as those saved at the Film Archives in Austria (335 m). As some parts of the film were too damaged, some shots were replaced by still images. The film was presented a second time on August 29, 2002 at the Potsdam Film Museum on the occasion of the 90th anniversary of the Babelsberg Studios .
The original film featured documentary footage that was cut.