The Grand Charles is atwo-part television movie , written and directed by Bernard Stora in 2005.
Presentation
August 1944: in a liberated Paris , Charles de Gaulle descends the Champs-Élysées in triumph. It is up to him to raise a bloodless country and no one thinks of challenging his authority. In a few months, however, the unity forged in the Resistance is shattered, with partisan quarrels taking over. De Gaulle, little inclined to the political game, is exhausted in sterile struggles. On January 20, 1946, he abruptly announced his resignation. No doubt he plans that his departure this Sunday will create a healthy shock and that the French will call him back in the following weeks. But nothing like that happens. The Fourth Republicthe country straightened up, the memory of the war fading away. Thus begins for de Gaulle what history will call the "crossing of the desert", twelve years of loneliness, disappointed hopes and bitterness. Fortunately, the writing of his memoirs occupies the General daily. Remembering the hardships of war, will he forget the mediocrity of the present hours? Does the evocation of his harsh confrontations with Churchill and Roosevelt compensate for the poor reply that his opponents of the moment make against him? Where will the spark come from? Can an unforeseen situation bring him back to the head of the country?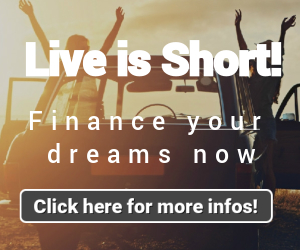 Technical sheet
Production: GMT Productions / France 2 / Arte France / with the support of the Île-de-France Region
Produced by Jean-Pierre Guérin
Written and directed by Bernard Stora
Literary Director: Sonia Moyersoen
Original music: Vincent Stora
Pictures: Gérard De Battista
Editing: Jacques Comets
Sets: Jean-Pierre Bazerolle and Jimena Esteva
Sound: Henri Morel
Mixing: Stéphane Thiebaut
Costumes: Virginia Vogwill
Makeup Chef: Charly Koubesserian
Special makeup: Dominique Colladant
Cast: Nicolas Ronchi
Repeater: Daniel Marchaudon
2 e camera Stéphane Degnieau
Archives: Véronique Lambert de Guyze
Editing archives: David Korn-Brzoza
1 st assistant and director of the 2 e team: Alan Corno
Production Manager: Philippe Chaussende
Executive production: Véronique Marchat
Shot in High Definition
Duration: 3:25
Year: 2005
1 st broadcast on France 2: Monday 27 and Tuesday, March 28, 2006
1 st broadcast on Arte: Friday, May 9, 2008 at 21h (the two parties following)
2 nd broadcast on France 2: Thursday, November 11, 2010 at 15:10 (the two parties in a row)
2 nd broadcast on Arte: Thursday, July 28, 2011 at 8:40 pm (both parties in a row)
Country: France
Genre: Documentary fiction
Distribution
Bernard Stora : the narrator
Bernard Farcy : General Charles de Gaulle
Danièle Lebrun : Yvonne de Gaulle , his wife
Denis Podalydès , from the Comédie-Française : Claude Mauriac
Grégori Derangère : Claude Guy
David Ryall : Winston Churchill
Gérard Lartigau : Paul Reynaud
Grégoire Oestermann : André Malraux
Scali Delpeyrat : Jacques Baumel
Marc Citti : the young resistant colonel
Jean-Michel Mole : President Vincent Auriol
Bernard Alane : Paul Ramadier
Gilles David : André Philip
Stéphane Boucher : Maurice Thorez
Nicolas Briançon : Colonel Paul de Villelume
Nicolas Vaude : Paul Baudouin
Olivier Granier : Jean Monnet
Chantal Banlier : Augustine
Patrick Chesnais : General Giraud
Julien Boisselier : Jacques Chaban-Delmas
Thierry Hancisse , of the Comédie-Française: Olivier Guichard
Jean-Yves Berteloot : Leon Delbecque
Jacques Spiesser : Pierre Pflimlin
Philippe Magnan : the emissary of President Coty
Robert Hardy : Franklin D. Roosevelt
Pascal Elso : Gaston Palewski
Pierre-François Duméniaud : Jacques Soustelle
Hubert Saint-Macary : Michel Debré
Bernard Bloch : Jacques Foccart
Jean-Claude Durand : General Raoul Salan
Jean-Claude Bolle-Reddat : Georges Pompidou
Paul de Launoy : Philippe de Gaulle
Denis Bénoliel : René Pleven
Marc Berman : Roland de Margerie
Patrice Bornand : Michel Poniatowski
Hugh Fraser : Harold MacMillan
Patrick Zard : Alain de Boissieu
Jean-Louis Barcelona : the resistant commander
Vladislav Galard : Guy Monnerot
Jean Dell : Pierre Billotte
Jean-Pierre Durand : François de Linares
Gérard Chaillou : Charles Corbin , French Ambassador to London
Réginald Huguenin : Jules Moch
Daniel Kenigsberg: General then Marshal Alphonse Juin
Lise Lamétrie : Philomène Zieger, servant of the General
Patrick Paroux : the pharmacist
Isabelle de Botton : the wife of the pharmacist
Didier Brice : the lieutenant driver
Célia Desbrus: Anne de Gaulle
Claude Guyonnet
The Little Singers at the Croix de Bois
Distinctions
This film received two FIPA in 2006, category series and soap operas, the FIPA Gold Award for Best Actor Bernard Farcy and FIPA silver for Bernard Stora 1 .
Bernard Farcy was also nominated at the 2006 Emmy Awards 2 for his performance.
See also
Related Articles
Filmography and television broadcasting of singers at the wooden cross
External links
(in) Grand Charles [ archive ] on the Internet Movie Database

(in) Episode 1 [ archive ] on the Internet Movie Database
(in) Episode 2 [ archive ] on the Internet Movie Database

The Grand Charles [ archive ] on Allociné
(in) Grand Charles [ archive ] on the Site British Film Institute
Notes and references
↑ 2006 Fipa Awards  [ archive ] , category series and serials
↑ [PDF] The 2006 International Emmy Awards Regional semi-finalists [ archive ] , Best Performance by an actor