The Hindenburg Odyssey ( The Hindenburg ) is an American film directed by Robert Wise , released in 1975 .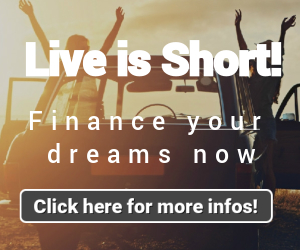 Synopsis
In 1937 , the German zeppelin Hindenburg , symbol of Hitler 's Germany , had to make a trip to the United States . But the authorities are aware of an attempt to assassinate the zeppelin. Colonel Ritter is sent aboard to watch for security and to unmask the terrorists.
Technical sheet
French title: L'Odyssée du Hindenburg
Original title: The Hindenburg
Director: Robert Wise , assisted by Howard Kazanjian
Scenario: Nelson Gidding and Richard Levinson
Sets: Frank R. McKelvy
Costumes: Dorothy Jeakins
Photography: Robert Surtees
Editing: Donn Cambern
Music: David Shire
Production: Robert Wise
Distribution: Universal Pictures
Country of origin: United States
Language: English
Size: 2.20: 1 – black and white / color
Genre: disaster , adventure , drama
Duration: 125 minutes
DVD Universal Duration: 85 minutes
Release dates:

 United States :
 France :
 United Kingdom :
Distribution
George C. Scott (VF: André Valmy ) : Colonel Franz Ritter
Anne Bancroft : Ursula, the Countess
William Atherton : Boerth, the rigger
Roy Thinnes (VF: Daniel Gall ) : Martin Vogel
Gig Young : Edward Douglas
Burgess Meredith : Emilio Pajetta
Charles Durning (VF: Albert Augier ) : Captain Max Pruss
Richard A. Dysart (VF: François Chaumette ) : Captain Ernst A. Lehmann
Robert Clary : Joe Spahn
Rene Auberjonois : Major Napier
Peter Donat : Reed Channing
Alan Oppenheimer : Albert Breslau
Katherine Helmond : M me Mildred Breslau
Joanna Moore : M me Beth Channing
Stephen Elliott : Captain Fellows
Joyce Davis : Eleanore Ritter
Jean Rasey : Valerie Breslau
Ted Gehring : Knorr
Lisa Pera : Freda Halle
Joe Di Reda : Schulz
Peter Canon : Ludecke
Charles Macaulay : Hirsch
Rex Holman : Dimmler
Jan Merlin : Speck
Colby Chester : Eliot Howell III
Teno Pollick : Frankel
Kip Niven : Lieutenant Truscott
Herbert Nelson : D r . Eckener
Greg Mullavey : Morrison
Val Bisoglio : Lieutenant A. Lombardi
David Mauro : Joseph Goebbels
Joe Turkel (VF: Claude Joseph ) : Moore Inpector
Sandy Ward : Inspector Grunberger
Norman Alden : Inspector Baker, NYPD
Arch Johnson : Captain BF Farley, NYPD
Rolfe Sedan : Ambassador Luther
Wade Crosby (uncredited): an elderly passenger
Anachronisms
The Knight's Cross of the Iron Cross for which we want to propose the Col. Ritter, rewarded for his actions during the Spanish Civil War, was not instituted until 1939.
At the beginning of the film we see a Citroën Type H pickup truck , built from 1948.
The acquisition by General Motors of Opel in Germany mentioned by Douglas had been made since 1929.