The Kings of the Sun (original title: Kings of the Sun ) is an American film directed by J. Lee Thompson , released in 1963 .
Synopsis
In a fuzzy period of Mayan history, a young king, Balam, brave, wise and peaceful fled with his people against the army of the cruel Hunac Ceel. They arrive on an unknown land. An Indian leader Black Eagle, also brave and wise, is taken prisoner. Promised to a human sacrifice, he is pardoned by Balam that this tradition repels and thinks that the gods especially appreciate that men show solidarity and hardworking. Yet the troubling Ixchel that seduces the two men quickly brings the discord. The two peoples disperse. It was then that Hunac Ceel and his blood-hungry warriors arrived. Balam stands, quickly submerged. Black Eagle and his people decide to help him. Hunac Ceel is killed, his army defeated but Black Eagle also pays with his life. Before closing my eyes,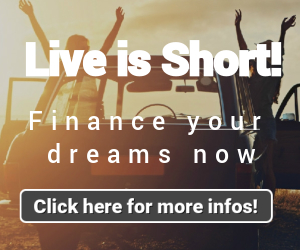 Comments
Benefiting from extensive means, a freed director who signed among others, The Canons of Navarone , a musician to whom we owe the solar partitions of La Grande Évasion and The Seven Mercenaries [What?] , This film, ulcerated kitsch, finds his serious intention less in the adventure than in the struggle against useless, cruel and barbarous traditions. Yul Brynner and George Chakiris are of great truth.
Technical sheet
Title: The Kings of the Sun
Original title: Kings of the Sun
Directed by: J. Lee Thompson , assisted by John Flynn (uncredited)
Scenario: Elliott Arnold and James R. Webb
Production: Lewis J. Rachmil
Music: Elmer Bernstein
Photography: Joseph MacDonald
Costumes: Norma Koch
Editing: William Reynolds
Country of origin: United States
Format: Colors – 2.35: 1 – Mono
Genre: Adventure, Historic
Duration: 108 minutes
Release date: 1963
Distribution
Yul Brynner ( VF : Georges Aminel ) : Black Eagle Chief
George Chakiris ( VF : Jean-Louis Jemma ) : Balam
Shirley Anne Field ( VF : Martine Sarcey ) : Ixchel
Richard Basehart : Ah Min
Barry Morse ( VF : Louis Arbessier ) : Ah Zok
Leo Gordon ( VF : Pierre Collet ) : Hunac Ceel
Ford Rainey ( VF : Jacques Berlioz ) : The Chef
Brad Dexter ( VF : André Valmy ) : Ah Haleb
Armando Silvestre ( VF : Georges Atlas ) : Isatai
Rudy Solari ( VF : Jean-Pierre Duclos ) : Pitz
James Coburn ( VF : Jean-Claude Michel ) : Narrator