The Red Tent or The Judgment of the Dead (in Russian :  Krasnaya Palatka, Krasnaya Palatka ) is a Soviet – Italian film directed by Mikhail Kalatozov , released in 1969 .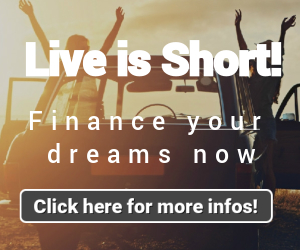 Synopsis
The film is inspired by the story of the rescue mission of the polar explorer Umberto Nobile and his crew after the crash of their airship , the Italia , in 1928 .
Technical sheet
Title: The Red Tent
Video title: The Judgment of the Dead
Original title: Krasnaya palatka
Director: Mikhail Kalatozov
Scenario: Richard L. Adams and Ennio De Concini
Production: Franco Cristaldi
Music: Ennio Morricone and Aleksandr Zatsepin
Photography: Leonid Kalashnikov
Editing: John Shirley and Peter Zinner
Country of origin: USSR – Italy
Format: Colors – 1.66: 1
Genre: Adventure, drama
Duration: 121 minutes
Release dates:

 Italy : December 23, 1969
 France : 22 September 1971
Distribution
Sean Connery (VF: Jean-Claude Michel ) : Roald Amundsen
Claudia Cardinale (VF: Régine Blaess ) : Nurse Valeria
Hardy Krüger (VF: Roger Rudel ) : Lundborg Airman
Peter Finch (VF: René Arrieu ) : Umberto Nobile
Massimo Girotti (VF: Yves Massard ) : Romagna, Rescue Coordinator
Luigi Vannucchi (VF: Georges Atlas ) : Captain Zappi
Mario Adorf (VF: André Valmy ) : Biagi, radio operator
Eduard Martsevich (VF: Serge Lhorca ) : Finn Malmgren , the meteorologist
Grigoriy Gay (VF: Émile Duard ) : Samoilovich, captain of icebreaker Krassin
Nikita Mikhalkov : Airman Chuknovsky
Boris Khmelnitsky (VF: Jacques Thébault ) : Viglieri
Yuri Vizbor (VF: Claude Bertrand ) : František Běhounek
Heinz Braun (VF: Serge Nadaud ) : the reporter
Donatas Banionis (VF: Henri Poirier ) : Mariano
Leonid Kanevski : Italian radiotelephone operator
Yuri Nazarov : Anatoly Alekseyev
Bruno O'Ya : Norwegian radiotelephone operator
Yuri Solomine : Troyani
Around the film
In Russia , no one had recognized Sean Connery , who had had his hair dyed unencrypted. The actor was even denied entry into a club.
Although his name is headlining, Sean Connery has actually spent three weeks on the set, unlike Peter Finch who stayed nine months.
It was Richard Burton who was first approached to play the role of Umberto Nobile .
Filming took place in Moscow and Leningrad .
With a budget of $ 10 million, the film brought in only $ 900,000 in North America .