The Shipwrecked 747 ( Airport '77 ) is an American film directed by Jerry Jameson , released in 1977 .
Synopsis
Philip Stevens, a wealthy American, decides to display his art collection at his Palm Beach mansion as a private museum. For the inauguration, he invites a hundred amateur art collectors and friends to the ceremony by putting at their disposal his personal Boeing 747 , driven by Don Gallagher.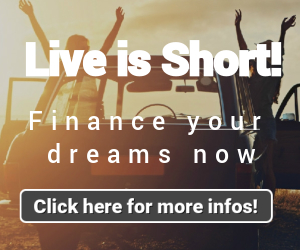 Two men disguised as stewards break into the plane and poison passengers by plugging toxic gas cylinders onto the air ducts. Their goal is to divert the camera to an abandoned base in Bermuda to steal the finest pieces from the collection of the American super rich. But the fog that falls on the region changes the projects of the hijackers, the Boeing 747hits a derrick and falls to the sea, sinks, and builds precarious balance, on a sandbar, by several meters background in the middle of the Bermuda Triangle . To save the survivors, a race against the clock commits …
Technical sheet
Title: The Shipwrecked 747
Original title: Airport '77
Director: Jerry Jameson
History: Inspired by characters created by Arthur Hailey
Scenario: Michael Scheff and David Spector
Producer: William Frye
Executive producer: Jennings Lang
Music: John Cacavas
Photography: Philip H. Lathrop
Editing: Robert Watts and J. Terry Williams
Cast: Beverly McDermott
Set Designer: George C. Webb
Sets: Mickey S. Michaels
Costumes: Edith Head
Budget: $ 6,000,000
Revenue: $ 30,000,000
Production Company: Universal Pictures
Distribution Company: Universal Pictures
Country of origin: United States
Original languages: English and Hungarian
Formats: 2,35: 1 | Technicolor Color | 35 mm
Sound: Mono
Genre: disaster
Duration: 114 minutes
Release dates:

 United States :
 United Kingdom :
 France :
Distribution
Jack Lemmon (VF: Jacques Deschamps ) : Capt. Don Gallagher
Lee Grant : Karen Wallace
Brenda Vaccaro (VF: Nanette Corey ) : Eve Clayton
Joseph Cotten (VF: Rene Arrieu ) : Nicholas St. Downs III
Olivia de Havilland (VF: Monique Mélinand ) : Emily Livingston
James Stewart (VF Maurice Dorléac ) : Philip Stevens
George Kennedy (VF: Raoul Delfosse ) : Joe Patroni
Darren McGavin (VF: William Sabatier ) : Stan Buchek
Christopher Lee (VF: Michel Gatineau ) : Martin Wallace
Robert Foxworth : Bob Chambers
Robert Hooks (VF: Med Hondo ) : Eddie, the bartender
Monte Markham (VF: Dominique Paturel ) : Banker, the conspiratorial steward
Kathleen Quinlan (VF: Sylvie Feit ) : Julie
Gil Gerard (VF: Pierre Arditi ) : Frank Powers
James Booth (VF: Jean Michaud ) : Ralph Crawford
Monica Lewis (VF: Marion Loran ) : Anne
Maidie Norman (VF: Marie Francey ) : Dorothée, the black housekeeper
Pamela Bellwood (VF: Monique Thierry ) : Lisa
Arlene Golonka : M me Jane Stern
Tom Sullivan : Steve
M. Emmet Walsh (VF: Antoine Marin ) : D r . Williams
Michael Richardson : Walker
Michael Pataki : Wilson
George Furth (VF: Robert Bazil ) : Gerald Lucas
Richard Venture (VF: Jean Berger ) : Commander Paul Guay
Ross Bickell : Johnson
Peter Fox : Lt. Tommy Norris
Charles Macaulay (VF: André Valmy ) : Admiral Herb Corrigan
Tom Rosqui (VF: Marc de Georgi ) : Hunter, the safety officer
Comments
The 1970s were propitious for disaster film productions : earthquakes, forest fires, shipwrecks, meteorites, avalanches, and of course air disasters. Five air disaster movies have been released in 10 years, which proves the great appetite of the audience of the time.
1970 : Airport of George Seaton
1972 : Bomb Threat ( Skyjacked ) of John Guillermin
1974 : 747 at Risk ( Airport 1975 ) by Jack Smight
1977 : The Shipwrecked 747 ( Airport '77 ) by Jerry Jameson
1979 : Airport 80 Concorde ( The Concorde … Airport '79 ) by David Lowell Rich
In this production, Christopher Lee performs many stunts, especially in apnea, and acquires recognition in this body of trades.
Like several other disaster films of the time, a montage approaching 3 hours was exploited in two evenings on American television. Among the extended scenes were several flashbacks of the main protagonists. A prologue developing the hijacking plot was also added. [ ref.  desired]
Remake
Crash in the ocean ( submerged ) American TV movie released in the year 2000.
In this film too, there is an airliner several dozen meters underwater, in the ocean. Actors:
Dennis Weaver
Coolio
Fred Williamson in the role of Captain Masters
The film is by Fred Olen Ray . Of Stock-shots were used in this TV movie.
In the Supercopter series (Airwolf in VO), season 2 (1984-1985) episode 9 entitled Flight 093 (Flight # 093 is Missing) takes up the idea of the sunken and submerged 747, and elements of the film (landing and rescue) are used.