The Sign of the Cross ( The Sign of the Cross ) is an American film directed by Cecil B. DeMille , released in 1932 .
Synopsis
Rome has been on fire for three days. From the top of his imperial palace Nero contemplates the fire, fomented by him, while composing a poem. But with the cries of terror rising from the burning streets, clamours of hatred and revolt arise, the fire is criminal and the people of Rome claim those responsible. Tigellinus, captain of the emperor's guards, suggests to Nero to attribute to the Christians the responsibility for the fire. The people immediately demand revenge, and all Christians are hunted down by the Roman soldiers.
During a popular vengeance, the young Christian Marcia is saved in extremis by Marcus Superbus, prefect of Rome, who has dispersed the crowd. Now worried about the young woman's fate, Marcus will fall in love with her. Informed of the affair of her favorite Marcus, Nero's wife, Poppée, will devote a fierce hatred to Marcia. A general order of extermination is promulgated, hounded Christians hide and meet in secret. At a meeting, Tigellinus and his soldiers come up slaughtering a good number of Christians. Survivors, including Marcia, are taken to prison. Despite the shenanigans of Poppée to distract him, Marcus manages to save Marcia again. He takes it off and leads it to his palace. In an effort to convert her to the pleasures of her world, he asks her to give up her beliefs, she refuses and wants to share the fate of her family. Suddenly Tigellinus appears on Nero's order to arrest the girl. Marcus goes to Poppea's home and asks him to intervene with the emperor to save the young Christian. This one refuses, Marcus then requests near Néron the grace of Marcia, but Poppée persuades her husband not to grant him. From then on, Marcia and her companions in misfortune are destined for arenas.
The show is announced under the clamor of the crowd. Nero is in the front row with the Empress. And the horror is accomplished, after the battles of gladiators Christians are delivered to tigers and lions. By decision of Nero, Marcia will be delivered last to the big cats. Desperate, Marcus joins her in jail and begs her one last time to abjure her faith to save her life. In front of his serenity and his certainty of another life, Marcus rallies to his faith and decides to accompany him in the death.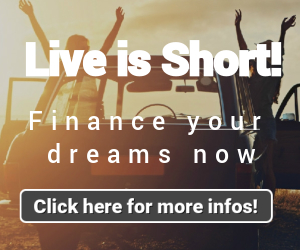 Technical sheet
Title: The Sign of the Cross
Original title: The Sign of the cross
Director: Cecil B. DeMille
Scenario: Sidney Buchman and Waldemar Young after Wilson Barrett's play
Production: Cecil B. DeMille
Production Company: Paramount Pictures
Music: Rudolph G. Kopp
Photography: Karl Struss
Editing: Anne Bauchens (uncredited)
Artistic direction: Mitchell Leisen (uncredited)
Costumes: Mitchell Leisen
Country of origin: United States
Language: English
Format: Black and White – Sound: Mono (Western Electric Noiseless Recording)
Genre: Historical Movie
Duration: 122 minutes
Release dates:

 United States :

(world premiere in New York )
(first in Los Angeles )
 (national release)

 France :
Distribution
Fredric March (VF: René Fleur ) : Marcus Superbus
Elissa Landi : Mercia
Claudette Colbert (VF: Madeleine Larsay ) : Poppée
Charles Laughton : Nero
Ian Keith : Tigellinus
Arthur Hohl : Titus
Harry Beresford : Favius
Tommy Conlon : Stephanus
Ferdinand Gottschalk : Glabrio
Vivian Tobin : Dacia
William V. Mong : Licinius
Richard Alexander : Viturius
Nat Pendleton : Strabo
Charles Middleton : Tyros
Clarence Burton : Servillius
Uncredited Actors:
Lionel Belmore : The bettor with 300 silver coins
John Carradine : A Roman
Lane Chandler : A Christian Chained
Angelo Rossitto : The impaled pygmy