Titanic is a four-part television mini-series created by Nigel Stafford-Clark , written by Julian Fellowes , broadcast in 2012. One hundred years later, this series depicts the sinking of the Titanic that took place on April 15, 1912.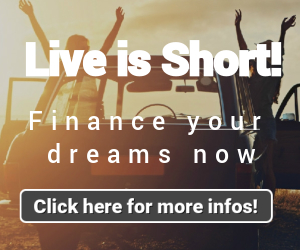 This is one of two very large budget series that was broadcast for the Centenary of the sinking of Titanic , the other being Titanic: Blood and Steel .
Synopsis
The Titanic is the flagship of the White Star Line : three years of construction were needed for the world's most luxurious and largest ocean liner ever built. His maiden voyage between England and New York will remain in everyone's memories …
Technical sheet
Original title: Titanic
Producer: Nigel Stafford-Clark , Chris Thompson
Executive producer: Kate Bartlett (ITV Studios), Simon Vaughan (Lookout Point), Jennifer Kawaja and Julia Sereny (Sienna Films), Howard Ellis and Adam Goodman (Mid Atlantic Films)
Director: Jon Jones
Scenario: Julian Fellowes
Music: Jonathan Goldsmith
Country of origin: Canada ; United Kingdom ; Hungary
Language: English
Format: Color – 1.77: 1
Genre: Action, Drama, Disaster
Duration: 4 x 43-46 minutes
Dates of first broadcast:

 Canada :, ,  and on Global
 United Kingdom :, ,  and on ITV
 France :on TMC
Distribution
Linus Roache (VF: Tanguy Goasdoué ) : Hugh, Count of Manton
Perdita Weeks (VF: Jessica Monceau ) : Lady Georgiana Grex
Géraldine Somerville (VF: Micky Sebastian ) : Louisa, Countess of Manton
David Calder (VF: Marc Cassot ) : Captain Edward Smith
Will Keen (VF: Jean-Alain Velardo ) : Second in command Henry Wilde
Brian McCardie (VF: Vincent Violette ) : 1 st officer William McMaster Murdoch
Steven Waddington (VF: Philippe Vincent ) : 2 to Officer Charles Lightoller
James Wilby (VF: Herve Caradec ) : Joseph Bruce Ismay
Glen Blackhall (VF: Arnaud Arbessier ) : Paolo Sandrini
Antonio Magro ( Remi Bichet ) : Mario Sandrini
Jenna Coleman (VF: Pamela Ravassard ) : Hostess Annie Desmond
Peter McDonald  ( VF: Eric Aubrahn ) : Jim Maloney
Ruth Bradley (VF: Marie Gamory ) : Mary Maloney
Georgia McCutcheon : Theresa Maloney
Dragos Bucur (VF: Bertrand Nadler ) : Peter Lubov
Toby Jones ( Daniel-Jean Colloredo ) : John Batley
Maria Doyle Kennedy (VF: Danièle Douet ) : Muriel Batley
Lyndsey Marshal (VF: Sylvie Jacob ) : Mabel Watson
Lee Ross (VF: Bernard Lanneau ) : Barnes
Noah Reid (VF: Tony Marot) : Harry Widener
Peter Keszegi : George Widener
Diana Kent : Eleanor Widener
Celia Imrie : Grace Rushton
Peter Wight (VF: Jacques Bouanich ) : Joseph Rushton
Cian Barry : 4 th officer Joseph Boxhall
Ifan Meredith : 5 th officer Harold Lowe
Jonathan Howard (VF: Christophe Desmottes ) : 6 E Officer James Paul Moody
Stephen Campbell Moore : Thomas Andrews
Sylvestra The Touzel : Lady Lucy Duff Gordon
Simon Paidey Day : Sir Cosmo Gordon Duff
Lloyd Hutchinson : Chief Steward Andrew Latimer
Ralph Ineson (VF: Bertrand Dingé ) : Steward John Hart
Thomas Aldridge : Steward William Taylor
Tom Andrews : Sailor Hawkins
Mike Kelly : Seaman Royce
Iain McKee (VF: Christophe Desmottes ) : Seaman Scott
Dave Legeno : Matelot Davis
Luke Norris : Sailor Holmes
Ben Bishop: Sailor Lyons
Csongar Veér : Conductor Wallace Hartley
Mátyás Ölveti : Violinist
Attila Bardóczy : Waiter
Sophie Winkleman (VF: Sabeline Amaury ) : Dorothy Gibson
Sally Bankes : M me Gibson
Ryan Hawley (VF: Benjamin Bollen ) : Jack Thayer
Christine Kavanagh : Marian Thayer
Miles Richardson : John Jacob Astor IV
Angela Eke : Madeleine Astor
Olivia Darnley : Bessie Allison
Larina Meszaros Lorraine Allison
Preston Hrisko : Hudson Allison
David Eisner : Benjamin Guggenheim
Joséphine of Baume : Léontine Aubart
Joseph May : Valet Victor Giglio
Linda Kash : Margaret Brown
Pandora Colin : Countess of Rothes
Izabella Urbanowiez : Alice Cleaver
Shane Attwooll : Billy Blake
Tim Downie : Police Officer
Colm Gormley : Winston Churchill
Timothy West (VF: Michel Voletti ) : Lord Pirrie
Lee Ross : M.Barnes
John Kazek : Steward Turnbull
Mark Lewis Jones : David Evans
French version

Dubbing Company : Mediadub International
Artistic direction : Nathalie Raimbault
Adaptation of the dialogues : Chantal Carrière and Félicie Seurin
Reality of the story or fiction?
The film presents a large number of real facts such as the escape of Bruce Ismay in the folding boat C, Jack Thayer waiting around the canoe B overturned before taking place or the large number of real characters (Astor, Guggenheim …) but it also shows a lot of erroneous facts:
Harold Lowe was not loaded aboard C but number 14.
The collision with the iceberg: Murdoch ordered "to starboard all" then "to port" to spare the stern; this is not the case in the film.
At the time of the collision, Smith was in his cabin and arrived on the bridge; but in the film we see him inspecting the compartments with Andrews.
Andrews did not feel the collision, in fact he could not be with the captain to inspect the compartments a few seconds after the impact.
John Jacob Astor IV was not crushed by the chimney 1 .
Real characters
The film features a lot of real characters unlike most other movies devoted to the same subject.
In the crew:
Edward Smith : The Titanic's famous captain
Henry Wilde : Second in command
William McMaster Murdoch : 1 st officer
Charles Lightoller : 2 d officer
Joseph Boxhall : 4 th officer
Harold Lowe : 5 th officer
James Paul Moody : 6 th officer
Andrew Latimer: The Chief Steward
John Hart: A steward 3 th class
William Lyons: A seaman who managed to swim to the boat but died on board the RMS Carpathia
Wallace Hartley : The Conductor
William Taylor: A steward of 1 st class
The other crew members are fictitious but some passengers also existed:
Colonel John Jacob Astor IV : Businessman and soldier, he was the richest on board
Madeleine Astor : Second wife of John Jacob Astor
Benjamin Guggenheim : Businessman and Copper Mogul
Harry Widener : Young businessman and book collector
George Dunton Widener : Businessman
Eleanor Widener : George's wife
Lucy Christina Duff Gordon : Fashion Designer and Cosmo's Wife
Cosmo Edmund Duff Gordon : Fencing Champion
Allison family : Hudson, Bessie, Lorraine, Trevor and their nurse Alice Cleaver
Victor Giglio : Jack of Benjamin Guggenheim
Margaret Brown : Activist and Philanthropist
Léontine Aubart : Mistress of Guggenheim
Jack Thayer : Son of John Borland Thayer
John Borland Thayer : Vice President of the Pennsylvania Railways
Marian Thayer : John Thayer's wife
Lucy Noël Leslie Martha, Countess of Rothes
Notes and references
↑ (in) " The Two Deaths of John Jacob Astor "  [ archive ] , George Behe's "Titanic" Tidbits .