Victoria: The Young Years a Queen ( The Young Victoria ) is a movie historic Anglo – American directed by Jean-Marc Vallée and released in 2009 , with Emily Blunt , Rupert Friend and Paul Bettany . This film traces the life of Queen Victoria of England , from her accession to the throne to her union with Prince Albert of Saxe – Coburg – Gotha . It was co-produced by Martin Scorsese and the Duchess of York .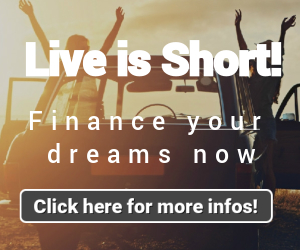 Synopsis
At the age of 18, Queen Victoria was recognized for her character. From her coronation to the romance she lives with her first cousin, this biographical film immerses us in the life of this extraordinary queen.
Technical sheet
Original title: The Young Victoria
French title: Victoria: The Young Years of a Queen
Director: Jean-Marc Vallée
Scenario: Julian Fellowes
Producers: Tim Headington , Graham King , Martin Scorsese and Sarah Ferguson Duchess of York
Production Company: GK Films
Distribution companies:

 : Momentum Pictures 1
 : Metropolitan FilmExport 2

Composition: Ilan Eshkeri
Photography: Hagen Bogdanski
Editing: Jill Bilcock and Matt Garner
Sets: Patrice Vermette
Costumes: Sandy Powell
Duration: 102 minutes 3
Genre: Historical and dramatic film 3
Country: United States and England
Original language: English
Format: 35 mm – color 2
Release dates:

 United Kingdom :
 France :
 Belgium :
Distribution
Actor Paul Bettany at TIFF 2009.
Emily Blunt ( VF : Aurelia Meriel ) : Victoria
Rupert Friend : Prince Albert
Miranda Richardson : Duchess of Kent
Mark Strong (VF: Bernard Alane ) : Sir John Conroy
Jim Broadbent : King William IV
Harriet Walter : Queen Adelaide
Paul Bettany : Lord Melbourne
Thomas Kretschmann (VF: Denis Laustriat ) : King Leopold I of Belgium
Jesper Christensen (VF: Philippe Laudenbach ) : Baron Stockmar
Jeanette Hain : Baroness Louise Lehzen
Julian Glover (VF: Vincent Grass ) : Duke of Wellington
Michael Maloney : Sir Robert Peel
Michiel Huisman (VF: Tristan Petitgirard ) : Prince Ernest of Saxe-Cobourg and Gotha
Johnnie Lyne-Pirkis : Prince Ernest-Auguste, Duke of Cumberland
Liam Scott : Prince Augustus Frederick, Duke of Sussex
Dave A. Hewitt : Duke of Norfolk
Danny Dalton : Prince of Prussia
Sophie Roberts : Lady Emma Portman
Rachael Stirling : Duchess of Sutherland
Genevieve O'Reilly : Lady Flora Hastings
Roddy Weaver : Chief Valet of William IV
David Robb : Lord John Russell
Emily Eby : Lady Eliza
Beatrice of York : a lady in the company
Morven Christie : Watson
Josef Altin : Edward Oxford
Notes and references
↑ (en + fr) Company Credits  [ archive ] , Internet Movie Database (accessed July 16, 2009)
↑ a and b (en) Victoria: The Young Years of a Queen  [ archive ] , AlloCiné (accessed July 16, 2009)
↑ a and b First , number 389, page 58