The Young Years of a Queen ( Mädchenjahre einer Königin ) is an Austrian film directed by Ernst Marischka and released in 1954 .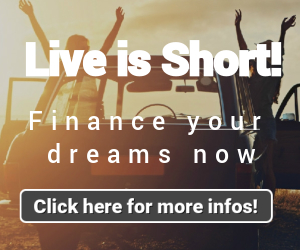 Although it describes a different dynasty, this film is often a prelude to the Sissi saga , which will take the same style, the same sets, the same director, and the same actors in almost similar roles.
This is a remake of the German film Mädchenjahre einer Königin directed by Erich Engel in 1936 .
Synopsis
The subject is the accession to the throne of the Queen of England Victoria in 1837 at the age of 18, then her meeting with Albert of Saxe-Coburg-Gotha , but the film takes liberties with the historical truth.
Victoria can not stand the intrigues of her mother and ambitious financial controller John Conroy who want to marry her. She relies on her Premier Whig Lord Melbourne who also wants to marry her but with another suitor, Albert of Saxe-Cobourg-Gotha .
The film depicts a romantic and imaginary encounter with the latter in a tavern where they waltz on the music of Strauss . And after a few adventures it will all end with a wedding …
Technical sheet
Original title: Mädchenjahre einer Königin
French title: The Young Years of a Queen
Director: Ernst Marischka
Photography: Bruno Mondi
Production: Karl Ehrlich
Music: Anton Profes
Production Company: Erma-Film
Distribution Company: Sascha-Film
Country of origin: Austria
Original language: German
Format: color
Duration: 118 minutes
Genre: Historical , romantic
Release dates:

 West Germany ( Cologne ):
 Austria ( Vienna ):
 Belgium :
 France :
Distribution
Romy Schneider (VF: Gilberte Aubry ) : Queen Victoria
Adrian Hoven : Prince Albert
Magda Schneider : Baroness Lehzen
Christl Mardayn : the Duchess of Kent, mother of the queen
Stefan Skodler : Sir John Conroy
Karl Ludwig Diehl  (en) : Lord Melbourne
Paul Hörbiger : Professor Landmann
Rudolf Vogel : George, the lackey
Fred Liewehr : Leopold I , King of the Belgians
Otto Tressler : Archbishop of Cantorbery
Alfred Neugebauer  (en) : Lord Conyngham
Peter Weck : Prince Henri of Orange
Rudolf Lenz: Grand Duke Alexander
Hans Thimig : Dean of Chester
Peter Gerhard: Mr Taglione
Elisabeth Epp: Lady Flora Hastings
Hilde Wagener : Lady Littleton
Helene Lauterböck : Lady Lansdowne
Eduard Strauss II : composer