Attila the Hun is an American historical TV movieby Dick Lowry released in 2001 .
Synopsis
In the v th century, despite the decadence, corruption, political rivalries, wars and barbarian invasions, the Roman Empire is still the greatest power in the world. An ancient prophecy of the Huns peoples , originating from the steppes of Central Asia , tells that one day, an all – powerful king will unite the Huns tribes and dispute to the Roman Empire the right to reign on the world.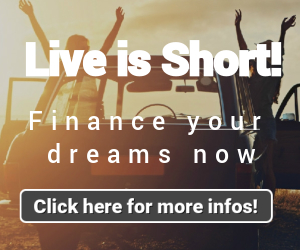 Attila , an orphan son of the chief of the Mundzouk tribe and raised by his uncle King Ruga , realizes this prophecy between 434 and 453. He takes advantage of the military weakness of the Roman empires of East and West on the Asian front and of the immaturity of the current Roman emperor Valentinian III , to realize the prophecy and seriously threaten Rome . The Roman empress Galla Placidia then released from prison Flavius Aetius , a former leader of the Roman armies particularly brilliant, cunning and Machiavellian imprisoned following a failed coup d'etat.
The final battle takes place in Chalons-en-Champagne in Gaul , where Roman legions supported by the Visigoths of Theodoric I er , take advantage of the accuracy. Attila then goes home for the winter and plans to return in the spring. But he dies poisoned, victim of the vengeance of one of his wives on the day of his wedding following a plot of Flavius Aetius and the latter is stabbed thereafter by Valentinian III once his mission accomplished.
The Roman and Hunnic empires collapse and leave Europe in chaos and destruction for several centuries.
Technical sheet
Director: Dick Lowry
Writer: Robert Cochran
Music: Nick Glennie-Smith
Duration: 177 min
Country: United States / Lithuania
English language
Color: Color
Sound: stereo
Distribution
Gerard Butler ( VF : Patrice Baudrier ) : Attila the Hun
Powers Boothe ( VF : Daniel Beretta ) : Flavius Aetius
Simmone Mackinnon ( VF : Ivana Coppola ) : N'Kara and Ildico
Reg Rogers ( VF : Denis Boileau ) : The Roman Emperor of the West Valentinian III
Alice Krige ( VF : Évelyn Selena ) : Galla Placidia
Pauline Lynch ( FW : Marie-Laure Dougnac ) : Galen
Steven Berkoff ( VF : Benoît Allemane ) : King Ruga
Andrew Pleavin : Flavius Orestes
Tommy Flanagan ( VF : Thierry Mercier) : Bleda
Kirsty Mitchell ( VF : Juliette Degenne ) : Honoria
Jonathan Hyde : Felix
Tim Curry : The Roman Emperor of East Theodosius II
Janet Henfrey : Palcharia
Liam Cunningham : King Visigoths Theodoric I st
Rollo Weeks : Attila young
Kate Steavenson-Payne ( VF : Dorothea Pushoe ) : Lydia
Richard Lumsden : Petronius
Isla Fisher ( VF : Marie-Eugenie Marechal ) : Cerca
 Source and legend : French version ( VF ) on RS Dubbing 1 and Doublagissimo 2
Notes and references
↑ " French dubbing sheet of the TV movie "  [ archive ] , on RS Dubbing .
↑ "French dubbing sheet of the TV movie"  [ archive ] on Doublagissimo