Imperial Venus is a Franco – Italian film directed by Jean Delannoy and released in 1962 .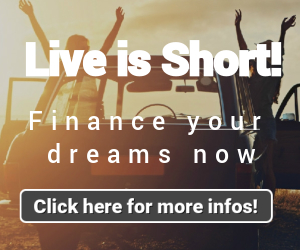 Synopsis
The love and romance of Pauline Bonaparte , Napoleon's favorite sister. After her first engagement was broken by her brother for political reasons, she falls in love with squadron leader Jules de Canouville met in Italy. But, still for strategic reasons, Napoleon asks him to marry General Leclerc. When he died of yellow fever in Santo Domingo, Pauline returned to France and his brother still organizes his marriage with Prince Borghese that she will never love. She finds Jules de Canouville, perhaps his only true great love, but he is killed during the Russian campaign and Pauline will be exiled with her brother.
Technical sheet
Original title: Venere imperiale
French title: Venus impériale
Director: Jean Delannoy
Scenario: Rodolphe-Maurice Arlaud , Jean Aurenche , Leonardo Benvenuti, Piero De Bernardi, Jean Delannoy
Dialogues: Philippe Heriat
Artistic direction: Italo Tomassi
Costumes: Giancarlo Bartolini Salimbeni
Photography: Gábor Pogány
Sound: Bruno Brunacci
Editing: Otello Colangeli
Music: Angelo Francesco Lavagnino
Producer: Lucio Bompani
Production Companies: Cineriz (Italy), France Cinéma Productions, Gaumont (France), Royal Film (France)
Distribution companies: Cineriz (Italy), Gaumont (France), StudioCanal (foreign)
Country of origin: France , Italy
Original language: French
Format: color by Technicolor – monophonic sound :

35mm version – 2.35: 1 Technirama
70 mm version – 2.20.1 Super Technirama

Genre: dramatic comedy , historical film
Duration: 145 minutes
Release dates:
(en) CNC classification : all public (operating visa n o 26324 issued)
Distribution
Gina Lollobrigida ( VF : herself) : Pauline Bonaparte
Raymond Pellegrin ( VF : himself) : Napoleon I st
Stephen Boyd ( VF : René Arrieu ) : Jules de Canouville
Micheline Presle ( VF : herself) : Joséphine
Massimo Girotti ( VF : William Sabatier ) : General Leclerc
Gabriele Ferzetti : Freron
Giulio Bosetti ( VF : Jean-Louis Jemma ) : Camille Borghese
Gianni Santuccio ( VF : Jean Michaud ) : the sculptor Antonio Canova
Elsa Albani : the pianist
Aldo Berti : the moribund in Santo Domingo
Andrea Bosic : Del Val
Lilla Brignone : Maria Letizia Ramolino (Letizia Bonaparte)
Edith Peters : the wife of General Thomas
Nando Tamberlani ( VF : Jacques Berlioz ) : the pontiff
Ernesto Calindri : Father Fesch
Claudio Catania : Jerome Bonaparte
Feodor Chaliapin Jr .: The Ballet Master
Andrea Checchi ( VF : Gérard Férat) : the doctor
Liana Del Balzo : Princess Borghese
Giustino Durano : Dr. Bousqué
Evi Maltagliati : Ms. Adelaide
Awards and Distinctions
Awards
 David di Donatello 1963 : Best Actress Award to Gina Lollobrigida , tied with Silvana Mangano for The Verona Trial ( 1963 ).
 Silver ribbon of the National Union of Italian Cinematographic Journalists 1963 : Silver ribbon of the best actress to Gina Lollobrigida .
Appointments
 Silver Ribbon of the National Union of Italian Cinematographic Journalists 1963 :

Gábor Pogány named for the Silver Ribbon of the best color photography.
Giancarlo Bartolini Salimbeni nominated for the silver ribbon of the best costumes.