Joan of Arc ( Joan the Woman ) is a film directed by Cecil B. DeMille released in 1916 .
Synopsis
An English officer (Hobart Bosworth) during the First World War dreams of the life of Joan of Arc (Geraldine Farrar). The officer finds in the wall of the trench that he occupies an old sword which belonged to Joan of Arc. By seizing it, it shows the ghost of Joan of Arc, who tells her story. The decor changes for France at the time of Joan of Arc, whose story is told. She led the French troops to victory, then burned at the stake. The story ends with a return to the trench; the officer decides to accept a suicide mission, inspired by Jeanne's epic and her sword.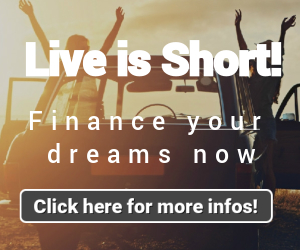 Technical sheet
Title: Joan of Arc
Original title: Joan the Woman
Director: Cecil B. DeMille
Scenario: William C. de Mille and Jeanie Macpherson
Producer: Cecil B. DeMille
Production Company: Cardinal Film and Paramount Pictures
Distribution: Famous Players-Lasky Corporation
Music: William Furst
Photography: Alvin Wyckoff
Editing: Cecil B. DeMille
Artistic direction: Wilfred Buckland
Country of origin: United States
Format: Color (Coloring Handschiegl color ) / Black and White – silent film
Genre: History
Duration: 138 minutes
Release dates:
Distribution
Geraldine Farrar : Joan of Arc
Raymond Hatton : Charles VII of France
Hobart Bosworth : The Hire
Theodore Roberts : Pierre Cauchon
Wallace Reid : Eric Trent
Charles Clary : Georges de la Tremouille
James Neill : Laxart
Tully Marshall : The Bird
Lawrence Peyton : Gaspard
Horace B. Carpenter : Jacques d'Arc
Cleo Ridgely : The King's Favorite
Lillian Leighton : Isambeau
Marjorie Daw : Katherine
Stephen Gray : Pierre
Ernest Joy : Robert de Beaudricourt
And, among the uncredited actors:
Jack Holt : (undetermined role)
Ramón Novarro : a farmer
Bibliography
(in) Robin Blaetz , Visions of the Maid: Joan of Arc in American Film and Culture , Charlottesville, University Press of Virginia, al.  "Cultural Frames, Framing Culture",, 279 p. ( ISBN 0-8139-2075-2 ).
Hervé Dumont , Joan of Arc, of history on screen: cinema & television , Paris / Lausanne, Favre / Cinémathèque suisse,, 173 p. ( ISBN  978-2-8289-1270-3 ).
Françoise Michaud-Fréjaville , " Cinema, history: the theme" Johannine " " Medieval Research Papers Orleans / Paris, MECC / Honoré Champion, n o 12 "A city, a destiny: Orleans and Joan of Arc. In tribute to Françoise Michaud-Fréjaville ",, p.  285-300 ( read online  [ archive ] ).