San Francisco is an American musical film of WS Van Dyke released in 1936 .
Synopsis
Mary Blake is a young singer desperate for work in San Francisco . Casino manager Blackie Norton makes her sign a contract she regrets when she is offered a seat at the Tivoli Opera House. After a fight with Norton, she joins Jack Burley's Tivoli House. Blackie threatens to sue Burley, asks Mary to marry him and manages to convince her to return to work for him. The idyll does not last and Mary leaves him again for the Tivoli Opera where she becomes the headliner. While his career is at its peak, an earthquake hits San Francisco and the city is nothing more than a field of ruins …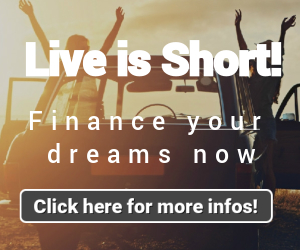 Technical sheet
Title: San Francisco
Original title: San Francisco
Director: WS Van Dyke , assisted by Joseph Newman and DW Griffith (all 2 uncredited)
Scenario: Anita Loos , from a story by Robert E. Hopkins
Photography: Oliver T. Marsh (and Loyal Griggs , uncredited, for the earthquake sequence)
Sound engineer: Douglas Shearer
Music: Nacio Herb Brown , Walter Jurmann and Bronislau Kaper
Editing: Tom Held
Special Effects: James Basevi
Producers: John Emerson and Bernard H. Hyman
Production: Metro-Goldwyn-Mayer
Country of origin: United States
Language: English
Size: 35mm – black & white – Ratio : 1.37: 1
Genre: Drama , disaster movie
Duration: 115 minutes
Release date :

 United States :June 26, 1936
 France : December 17, 1936
Distribution
Clark Gable (VF: Richard Francoeur ) : Blackie Norton
Jeanette MacDonald : Mary Blake
Spencer Tracy (VF: Serge Nadaud ) : Father Tim Mullin
Jack Holt : Jack Burley
Jessie Ralph : M me Maisie Burley
Ted Healy : Matt
Shirley Ross : Trixie
Margaret Irving : Della Bailey
Harold Huber : 'Babe' (director of Paradise)
Edgar Kennedy : Sheriff Jim
Al Shean : Professor Hansen
William Ricciardi : Signor Baldini
Kenneth Harlan : Chick
Roger Imhof : 'Alaska' Joe Kelso
Russell Simpson : 'Red' Kelly
Warren Hymer : Hazeltine
And, among the uncredited actors:
Ralph Lewis , Frank Sheridan : Founding Members of the Club
Belle Mitchell : Louise, Mary's maid
Jason Robards Sr .: The father
Jean Acker , Flora Finch , Robert J. Wilke : Figurants during the earthquake
Awards
The film was nominated for six Oscars , including Best Director , Best Picture , Best Actor for Spencer Tracy , Best Assistant Director for Joseph M. Newman and Best Original Screenplay for Robert E. Hopkins , but only won the Oscar for Best its for the work of Douglas Shearer .
Around the film
Only a few general plans of the city were made in San Francisco itself. The film was shot mostly in Hollywood.
The song "San Francisco", played in the film by Jeanette Mac Donald , was repeated in a version with new lyrics by Judy Garland .