The Colossus of Rhodes is a Franco-Italian-Spanish film directed by Sergio Leone in 1961 .
Synopsis
Darios, a Greek military hero, visits his uncle in Rhodes in 280 BC. AD Rhodes has just finished building a huge statue of Apollo (the Colossus) to protect its port and is considering an alliance with Phenicia against the Greece . Darius falls in love with the pretty Diala, daughter of the statue's architect, but he is also involved with a group of rebels led by Peliocles. These rebels seek to overthrow the tyrant Xerxes, as well as his second, Therion. The rebels are captured and forced to amuse the crowd in the arena, but an earthquake overthrows the colossus and … the power.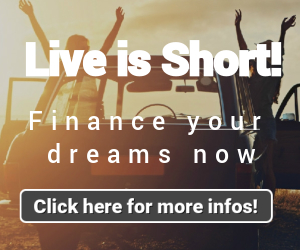 Technical sheet
Original title: The Colossus of Rhodes
Italian title: Il colosso di Rodi
Spanish title: El Coloso de Rodas
Screenplay: Luciano Chitarrini , Ennio De Concini , Carlo Gualtieri , Sergio Leone, Luciano Martino , Ageo Savioli , Cesare Seccia , Duccio Tessari
Music: Angelo Francesco Lavagnino
Photography: Antonio L. Ballesteros
Assistants director: Yves Boisset , Michele Lupo and Jorge Grau
Editing: Eraldo Da Roma
Sets: Ramiro Gómez
Costumes: Vittorio Rossi
Country of origin: Spain , France , Italy
Filming language: English
Producers: Michele Scaglione , Eduardo de la Fuente, Cesare Seccia
Production Companies: Cinema Television International (CTI), Cineproduzioni Associati , French Film Production Counter (CFFP), Procusa
Distribution Company: MGM
Format: color by Eastmancolor – 35mm – 2.35: 1 (Supertotalscope) – monaural (Westrex Recording System)
Genre: peplum
Duration: 130 min (Italy 139 min, Spain 123 min)
Release date : in Spain
Distribution
Rory Calhoun (VF: René Arrieu ) : Darios
Lea Massari (VF: Jany Clear ) : Diala
Georges Marchal : Peliocles
Conrado San Martin (VF: Jean-Henri Chambois ) : Therion
Ángel Aranda : Koros
Mabel Karr (VF: Sylvie Deniau ) : Mirté
George Rigaud : Lyssipos
Roberto Camardiel (VF: Louis Arbessier ) : Xerxes
Mimmo Palmara : Ares
Félix Fernández (VF: Clément Harari ) : Carete
Carlo Tamberlani (VF: Jacques Berlioz ) : Xenon
Alfio Caltabiano (VF: Georges Aminel ) : Creon
Antonio Casas (VF: Georges Spanelly ) : Phoenician Ambassador
Yann Larvor (VF: Pierre Garin ) : Mahor (Mahoz in VF)
Fernando Calzado (VF: Claude D'Yd ) : Sirione
Ignazio Dolce
Around the film
Although he already has some experience of film direction, it seems that this film is the first of which Sergio Leone is the only one responsible. But it's also the film he loved most to realize. In addition, there are some appearances during crowd movements.
The film was broadcast several times on television in France, shortened by several minutes: some sequences were without reason amputated from their beginning or their end, or even entirely cut.
Two scenes were cut in the French version: Darios visited Diala in his garden before attempting to reach Athens by boat.
The second scene takes place after the rebels rescued their companions on the point of being sacrificed to Baal: Darios briefly talks with Myrte, one of the rebels.
The film was shot in Spain in the port of Laredo in Cantabria , in the Granja de San Ildefonso (Segovia), in Manzanares El Real near Madrid, and around the enchanted city (Ciudad Encantada) near Cuenca.