The Pearl of the Woods (in Mongolian :  Мойлхон , Moilkhon , Nerprun ) is a Mongolian film directed by Enkhtaivan Agvaantseren , released in 2008 .
Synopsis
Does everything become fair when love turns to war?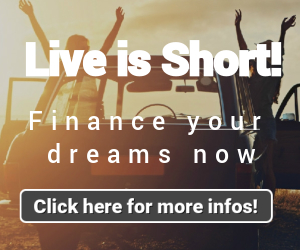 "The promises are like pie dough: made to be broken. "
In the 1930s , Stalin put Lenin's words into practice with his famous "purges", bringing many horrors to the people of Mongolia – a geographically unified country that he broke up with a poignant political force.
In a Buriat village of Mongolia , Sendem is a young woman of beauty full of grandeur and nobility in this period of violent upheaval. Markhaa is a former villager who returns to his hometown as a government spy .
Although Sendem is already betrothed to another man, Markhaa is determined to use the power of his governmental authority to crush the village in order to take by force what he can not win through love: the heart of Sendem.
A delicate flower picked from a tree and streaked, Sendem turns her hopes towards the symbol of a pendant given by her fiancé … and a treasure more precious than a glittering pearl , which she leaves behind her in the shelter a dark Mongolian forest.
Technical sheet
Title: The Pearl of the Woods
Mongolian title: Moilkhon ( Nerprun )
English title: A Pearl in the Forest
Directed by: Enkhtaivan Agvaantseren
Scenario: Bayarmagnai Byambaa
Country of origin: Mongolia
Genre : Historical , Drama
Duration: 90 minutes
Distribution
Bayarmaa Baatar : Sendem
Zolboot Gombo : Markhaa
Narankhuu Khatanbaatar : Dugar
G. Altanshagai : Sodnom
Around the film
This film is one of the first films to trace the history of some of the ethnic groups that now make up Mongolia. He is also one of the first films to speak openly about the events of the 1930s and the impact of Soviet Communismon Mongolia;
This film was shot in the very region where these events took place (in Khentii province , in northeastern Mongolia), and the participation of many actors and extras from Biliate village of Dadal greatly added to authenticity of the film;
The testimony of the events which marked the Buryats at that time was also a very dear subject in the heart of the Director Enkhtaivan Agvaantseren , as they took place in his native region;
The result is a very strong and poignant story with a human dimension, and an elemental and authentic film that highlights the struggle of these characters, who are overwhelmed by events far greater than themselves.
Distinctions
Official Selection at the Mumbai International Film Festival in India, 2008
Official Selection at the 2009 Buffalo International Film Festival , NY